'X Factor' hopeful defends 'mean girl' perception
CeCe Frey wanted to protect herself from getting hurt during audition rounds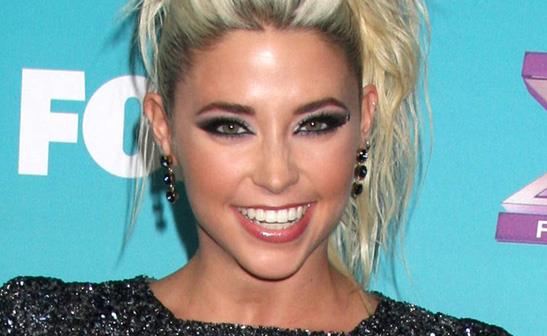 WENN
"X Factor" hopeful CeCe Frey has confessed that her "mean girl" status early on in the show was a way to protect her from getting hurt by those she encountered who didn't have her best interests in mind. The leopard print-loving singer received a bad rap from the very first time she auditioned for the show, but now that she has made it to the top 8 acts, Frey has been building momentum not only as a singer but with her fan base as well.
Bing: 'The X Factor' | Photos: See the hopefuls
And the 21-year-old tells Yahoo News that, until recently, when she spoke of the unfortunate death of her seven-year-old sister who died due to complications of cerebral palsy on last week's (show, Frey was apprehensive of letting her guard down to let the fans see the real CeCe.
Plus: Celebrities playing celebrities | Nick stars all grown up
She explains, "Yes, I was pegged as the 'mean girl' from Day 1 ... I think that when everybody goes into a competition like this, you're not sure how to act. You're not sure if people are going to be nice, if people are going to be friendly, or if everyone is going to be conniving and do whatever it takes to tear you down. So I just kind of went into it with walls up, keeping everybody at arms' length, because I sure as hell wasn't going to let anyone mess with me. If I made myself untouchable, it would let everybody else know, 'OK, at the very least, we need to stay away from this girl.' So was that the best way to act? No. But I am so pleased and thankful that I got the chance now to really be myself and let America see who I really am."
"The X Factor" airs Wednesdays and Thursdays at 8 p.m. ET/PT on FOX.