'Project Runway: All Stars' crowns a winner
Season 9 veteran Anthony Ryan Auld achieves ultimate redemption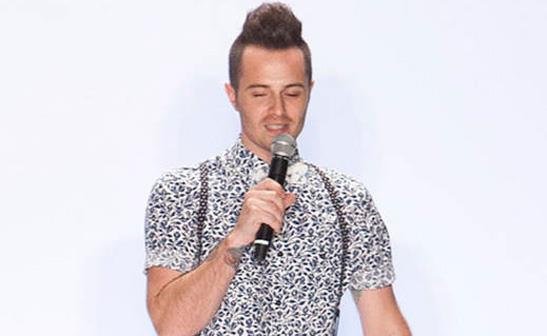 WENN
Anthony Ryan Auld has been named the winner of "Project Runway: All Stars." After placing seventh on his first run on the show in Season 9, the 29-year-old found redemption as the Season 2 "All Stars" champion. With only four days to complete the final challenge, the three finalists (which included Auld, Emilio Sosa, and Uli Herzner) were given the task to create a full mini-collection. With the assistance of former competitor Kayne Gillaspie, Auld created a modern line that wowed the panel of judges, which included host Carolyn Murphy, noted designer Isaac Mizrahi and Marchesa co-founder Georgina Chapman. Also joining the panel as guest judges were actress Liv Tyler and model Margherita Missoni.
Bing: More about Anthony Ryan Auld | 'Project Runway: All Stars'
Hitting the famed Gotham Hall in New York City, Auld's "The Thin Line" collection lit up the runway with his sleek Piet Mondrian-esque pieces that balanced between light and dark looks. And Auld admitted that in the year since he was last on "Project Runway" he has had plenty of practice, and finally knows who he is as a designer-- something he wasn't sure of when he first appeared on the show. He expressed his gratitude to the show by saying, "'Project Runway: All Stars' has given me a second chance to do what I love. I was faced with a lot of challenges, and it's those crazy a-- times that you really find the best of yourself. I came to this not expecting anything out of it except coming back to design, wanting to show a collection, and now I'm going to be able to do more."
Plus: Biggest TV interview reveals | Canceled or renewed?
As the winner, Auld received the biggest prize in the show's history: $150,000 in cash, the opportunity to design a custom-branded collection for Nine West, a sewing and embroidery studio, an all-expenses paid trip to attend fashion weeks around the world, a technology suite, a fashion spread in Marie Claire magazine and a position with the publication as contributing editor for one year. Auld was also named the Fan Favorite designer out of his 12 other competitors, as voted by the viewers. Coming in as the runner-up was Emilio Sosa, who also landed in second during his first stint in Season 7, and Season 3 runner-up Uli Herzner came in third.