Lauren Conrad embarrassed by her teen style
Reality star cringes at some of her fashion choices on 'Laguna Beach'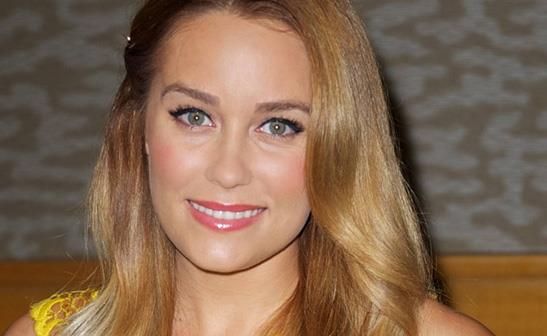 WENN
Former "Hills" star Lauren Conrad has confessed she can't stand to see her bad fashion sense during her teenage years on "Laguna Beach." The 26-year-old first came to reality TV in 2004 as the scene-stealer on MTV's hit docuseries featuring high school teens in the ritzy town of Laguna Beach, Calif. And although Conrad is making a name for herself as a fashion designer and style guru, she tells Lucky magazine that her clothing choices as an 18-year-old now make her cringe.
Bing: More about Lauren Conrad | 'Laguna Beach'
She confesses, "I try to never look back at how I dressed in the first few seasons of Laguna Beach because it was pretty bad ... head-to-toe bad. This past summer, MTV replayed every episode, and I would always see it and be like, 'Ahh, noo!' I wore these capri, denim pants a lo,t and they were so bad." Conrad admits that her time on "Laguna Beach" and "The Hills" didn't automatically make her a big name in the fashion industry. If anything, her past made it much harder to be taken seriously.
Also: That's so Ravens (vs. 49ers) | 30 rockin' '30 Rock' moments
Conrad says, "The TV show did not help my reputation very much. It was difficult to be taken seriously. But I think the fact that I went to school to study fashion and worked in the industry helped me. I think it's a good thing to feel like you have to prove something, because you're always going to have to work a little bit harder." The California beauty currently has two fashion lines and seven New York Times best-selling books, including guides to her personal style and beauty secrets.

Oh, you poor thing. You weren't, "taken seriously"? I suppose being on Laguna Beach really hindered your potential success. Of course, we all know how much EASIER it would have been for you to make it in the fashion industry if you hadn't been born with a silver spoon in your mouth. Yeah, I hear Gweneth Paltrow made it on her own, too. Did you know after a while her actor/producer parents refused to pay for anything other than her condo rental?! Oh, the humanity...Please.
Are you sure you want to delete this comment?