Is 'American Idol' racist?
Report: Disqualified African-American contestants plan to sue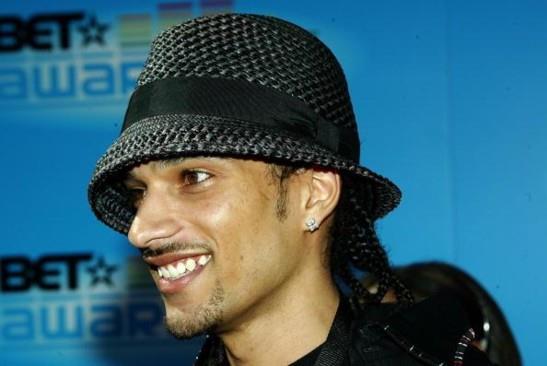 Nine disqualified "American Idol" contestants, from various seasons, are banding together to sue the show, according to TMZ, claiming a racist and unlawful plot to bolster ratings.


Corey Clark (Season 2), Jaered Andrews (Season 2), Donnie Williams (Season 3), Terrell and Derrell Brittenum (Season 5), Thomas Daniels (Season 6), Akron Watson (Season 6), Ju'Not Joyner (Season 8) and Chris Golightly (Season 9) were all named in a letter submitted by New York attorney James H. Freeman to the U.S. Equal Employment Opportunity Commission, the report says.

Bing: More about 'American Idol' | Video: Watch clips | Photos: See highlights
In his letter -- the first step toward a lawsuit -- Freeman says he became suspicious of a "cruel and inhumane" conspiracy when Jermaine Jones was booted off "Idol" last year, during Season 11. Producers claim it was because he failed to inform them about outstanding arrest warrants. When he looked into the show, Freeman claims, he found that the only "Idol" contestants ever disqualified (Jones and the nine named above) were all black.

Plus: Ugliest designs on 'Project Runway' | 15 actors to Kevin Bacon | Births on TV
Freeman claims that the question "Have you ever been arrested?" violates California employment law. Information obtained via that illegal question -- and by criminal records discovered by "Idol" private investigators -- is used to humiliate black contestants on TV, which bolsters negative stereotypes as well as ratings.


"Idol" producer Nigel Lythgoe had this response for TMZ: "We treat everybody the same ... no matter the race, religion or sex. I think we've always had a fantastic share of talent from contestants both black and white ... I don't think I've ever seen racism at the show."

Holes quickly opened in Freeman's claim: According to Zap2It.com, Golightly was disqualified due to a former contract he failed to disclose, not an arrest record. And Joyner merely failed to advance, only claiming that he was booted for balking at the "Idol" contract.


In addition, "Idol" has publicly disqualified two non-black contestants: Delano Cagnolatti, for lying about his age; and Joanna Pacitti, for alleged entertainment connections.


Despite the errors uncovered so far, do you think this claim holds water? Or does it sound like sour grapes from the show's who-never-became-who​ list?


"American Idol" airs Wednesdays and Thursdays at 8 p.m. ET/PT on FOX.