Derek Hough to leave 'Dancing With the Stars'?
Three-time champ's comments after finale leave some followers wondering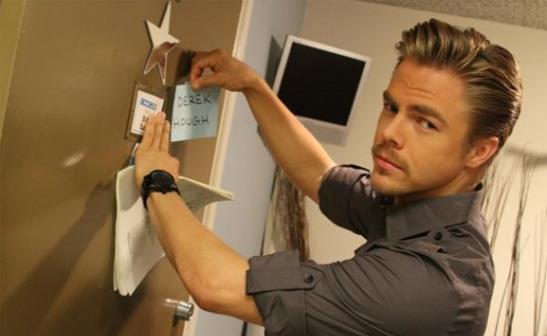 Could this season of "Dancing With the Stars" have been breakout star Derek Hough's last? It seems that, after 10 seasons on the show, the three-time champ is ready to hang up his "Dancing" shoes. 
If his comments after this week's Season 15 finale were any indication, the "DWTS" champ is seriously pondering an exit. 
He was in tears at Tuesday's wrap-up -- a reaction that surprised even him, and made "DWTS" fans wonder if he's done with the show that made him a household name, given its heavy emotion.
"I was shocked at how I reacted," Hough told reporters post show. "I was sort of overwhelmed and could barely speak, to be quite honest, because of all the memories of the show and how amazing it is. I couldn't even describe the feeling, and I always want to be a part of the show in some way. Who knows, but ..."
"But" being the key word here, of course. "There's so much I want to do," Hough continued. "It's just about the next chapter. It's been 10 seasons of this and I've won three times. And the seasons I haven't won, I've been more than proud of. And it's been extraordinary. I feel like it's conquered and on to the next, you know?"
Still, Hough noted, his departure is not yet a done deal. "We'll see," he said. "I can't say right now."