Britney Spears to be fired from 'X Factor'?
Reports suggest pop diva just 'isn't working' out on the judges' table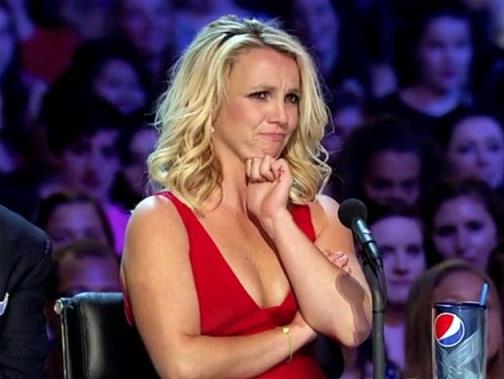 A couple weeks back,
we joined the chorus
of voices crying out for Britney Spears to bring something to the "X Factor" judges' panel other than cringing, kooky facial tics. By the end of this past season, it was hard to distinguish the international pop star from sourpuss TV exec
Myra on "Episodes."
Well, if
Us Weekly
is to be taken at their word, then Ms. Spears might just be looking to Showtime or any other network besides FOX for a small-screen gig. The magazine quotes an anonymous "insider" as saying, "Britney will get the boot. Producers wanted her for the long haul, but it isn't working." A supposed second informant added, "They paid all that for her to say 'amazing' and offer half-claps." And just for the sake of piling on, Us tapped a third source who chirped, "He wanted crazy Britney, but he got boring Britney."
Some would argue that, far as the latter alleged gripe is concerned, audiences got a little from columns A and B. Alas,
Simon Cowell
has yet to officially confirm or deny the rumors, so until then, they are just that. And given his apparent preoccupation with former
"Baywatch"
hottie/serial participator in tabloid-worthy relationship meltdowns, 
Carmen Electra
, he probably has his hands full.