Funeral-themed reality shows are a thing now
Discovery giving the death business another try with the 'Funeral Boss'
By 
MSN TV
 Feb 28, 2013 10:53AM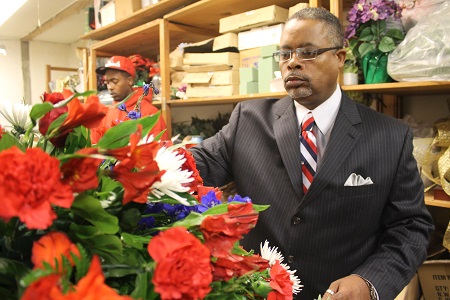 By Tim Molloy
TheWrap
Discovery, which delayed plans for "Best Funeral Ever" after the Newtown shootings, is giving the death business another try with the new "Funeral Boss."
The six-part series, which will premiere next month on Discovery Fit & Health, follows a funeral business owner who hopes to pass it on to his children.
Bing: More about 'Funeral Boss'
"Best Funeral Ever," which was to premiere in December on Discovery's TLC, features Dallas-based funeral director John Beckwith Jr. and his staff organizing sendoffs with such unlikely themes as Christmas and a state fair. But the network decided to delay the one-hour special after the mass shooting.
Plus: 'All-Star Celebrity Apprentice' | 'Dancing With the Stars' cast | Shows that are signing off this year
The new series will take a more traditional approach than "Best Funeral Ever." Instead of highlighting outrageous funerals, it will focus on a family business that just happens to be readying people for their eternal rest. It follows patriarch Bill Harris as he tries to keep his three sons and a daughter in line. At least one of them hopes to one day take over.
Discovery is attempting, of course, to tap into one of television's largest demograpics: People who will someday die.
Related Articles from TheWrap: