Oprah to Keep Up With the Kardashians
Former daytime queen reportedly will make cameo on E! reality series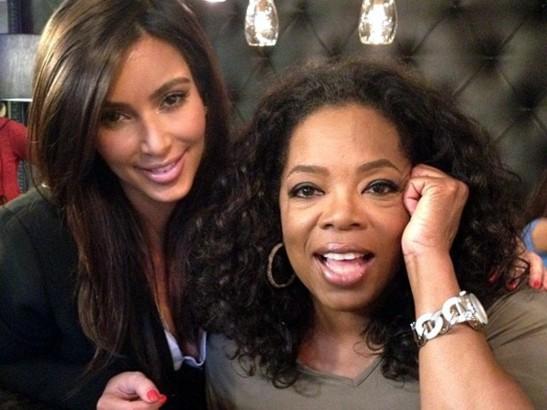 Oprah, how the mighty have fallen! In order to land big interviews these days, Oprah Winfrey apparently has to offer big favors in return.

According to US Magazine, Winfrey -- once the most watched and respected media mogul on earth -- has agreed to appear on an upcoming episode of E!'s "Keeping Up With the Kardashians."

Bing: More about 'Keeping Up With the Kardashians'
"Oprah signed the release!" the story quotes an excited unnamed source.


Not coincidentally, Winfrey was fortunate enough to recently score Kim Kardashian for an interview on her OWN cable network (which, due to poor ratings, is teetering on the brink of nonexistence). During the interview, according to US, Kardashian said, "I've obviously made plenty of mistakes in my lifetime, but I'm not the type to sit and beat myself up over it." Winfrey then replied, "That is so perfect, I could weep."

Also: Reality TV's most ferocious females | TV's boys of summer | Summer reality TV fare

It's possible that Winfrey's cameo consists entirely of allowing E! to use footage of her interacting with Kardashians backstage at OWN. And, for Winfrey's sake, we hope that's all it is. However, the US story seems to suggest that more is involved. And, of course, it spins Winfrey's commitment not as a quid-pro-quo situation, but as an organic byproduct of her becoming instant BFF's with the K-Klan.


"She and Khloe [Kardashian Odom] especially hit it off," the US source said. "Khloe had her dying laughing. It meant so much because she loves Oprah!"


"Keeping Up With the Kardashians" airs Sundays at 9 p.m. ET/PT on E!
Are you sure you want to delete this comment?