Jessica Sanchez Headed to 'Glee'
'American Idol' runner-up lands recurring role, details not divulged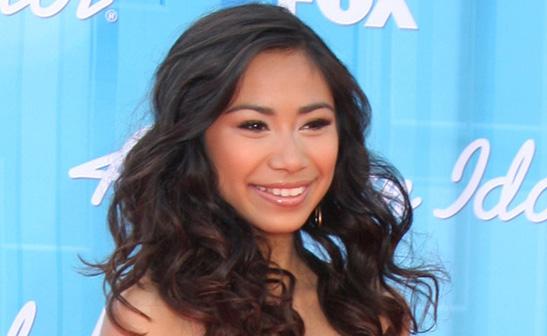 WENN
"American Idol" runner-up Jessica Sanchez has booked a recurring role on "Glee." The 17-year-old vocal powerhouse may have lost to Season 11 winner Phillip Phillips earlier this year, but she has won a coveted spot on the Golden Globe-winning program.
Bing: More about 'American Idol' | Jessica Sanchez
Although the details of her character have not been divulged, "Glee" creator Ryan Murphy took to Twitter about a possible themed episode now that Sanchez is on board. He wrote, "Jessica Sanchez on Glee. With voices like Jessica, Lea, Naya, Melissa, Amber, and Jenna... Streisand episode?"
Plus: Shows in their final seasons | TV characters who should run for president
Since the "Idol" season finale, Sanchez spent the summer with her fellow finalists on a summer tour and has been working on tracks for her debut album with Interscope Records. She also performed at the Republican National Convention in August.
"Glee" airs Thursdays at 9 p.m. ET/PT on FOX. "American Idol" returns in January 2013 on FOX.