Maynard: 'I'm the last person to give dating advice'
Former 'Bachelorette' hesitant to give Sean Lowe any relationship tips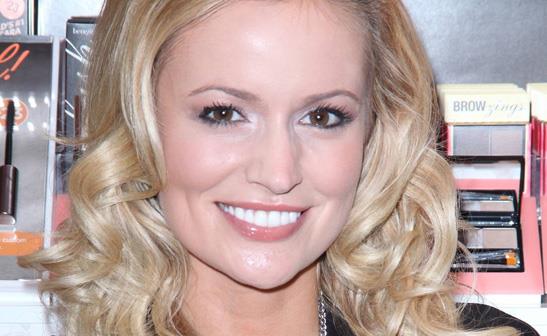 WENN
 Former "Bachelorette" star Emily Maynard is hesitant to give "Bachelor" Sean Lowe dating advice following her own romance disasters. The 27-year-old southern belle became engaged twice after falling in love with two contestants on the dating shows, but both relationships with Brad Womack and Jeff Hom fell apart off-camera.
Bing: More about Sean Lowe | Plus: Meet the ladies of 'The Bachelor'
And now that Lowe, who was left heartbroken after Maynard sent him home on the show last year, has another chance at finding love, she insists that her former flame shouldn't turn to her for relationship advice. She tells the Hollywood Reporter, "I think I'm the last person to ever give anybody dating advice as far as 'The Bachelor' or 'The Bachelorette' is concerned because clearly it hasn't worked out for me."
Plus: TV's 'It' girls | Exciting mid-season shows
But she admits Lowe has reached out to her for tips about dating on TV: "I did have the best experience, so I just told him that I hope he's happier than he's ever been, and I hope that he takes it in because it's a once-in-a-lifetime opportunity."
"The Bachelor" airs Mondays at 8 p.m. ET/PT on ABC.