Mary J. Blige Makes 'The Voice' a Family Affair
Queen of hip hop soul joins Adam Levine as Season 3 adviser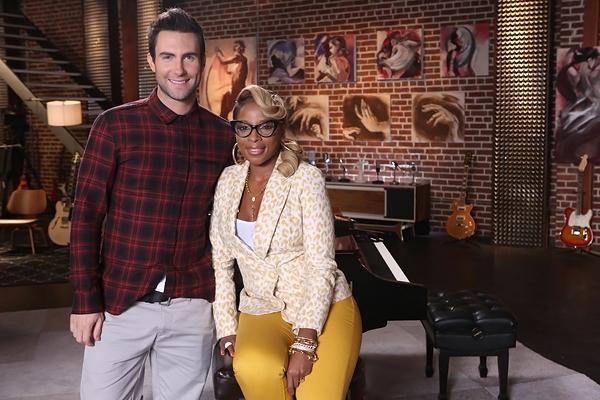 In a move that could be perceived as the latest slight to
"American Idol,"
 frequent "AI" adviser and performer Mary J. Blige has agreed to be Adam Levine's right-hand woman during this upcoming season of "The Voice." 
Rolling Stone
broke the news, and report that Blige and Levine (LeBlige?) have already begun filming. The pair exchanged niceties about one another to the magazine, with Levine (or perhaps a publicity robot) stating, "I've always been a huge fan of Mary J. Blige, so it's been great having her on 'The Voice' as an adviser to my team." The hip-hop soul diva added, "I love Adam, he's amazing. I'm so happy to be working with him and his team."
Also: 2011-2012 TV season in review | Shows that went too soon | Also: Summer TV report card
Phew. At least everyone's happy. This, of course, comes a week after
Blake Shelton announced
Michael Bublé would be his adviser, meaning it's only fair that we suggest a hybrid celebrity moniker for them as well. Like, for instance, Bubléton? Or maybe Sheble? Fortunately, all the aforementioned are better at singing and evaluating talent than we are at dreaming up nicknames.
"The Voice" Season 3 premieres September 10 at 8 p.m. ET/PT on NBC.