JWoww: I fell in love with my cast mates
'Jersey Shore' star didn't anticipate she would make such strong friendships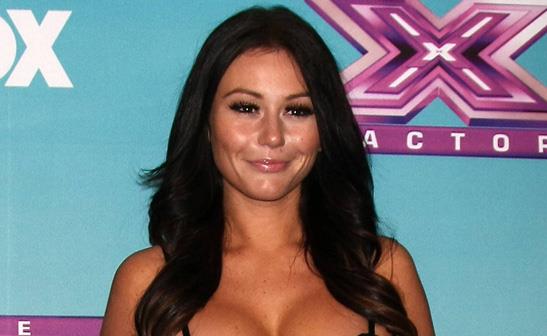 WENN
"Jersey Shore" star Jenni "JWoww" Farley had no expectations going into the show that she would be making such strong friendships with her cast mates. After six seasons of excessive partying and unbelievable fights, the hit MTV reality series came to an end on Thursday.
Bing: More about Jenni 'JWoww' Farley | Snooki | 'Jersey Shore'
And looking back on her time on the Shore, Farley could never anticipate the relationships she has made. She tells "Access Hollywood," "I had no intentions of falling in love with these people, but I did. The rest is history. It's because of that one day that created this legacy."
Plus: Best and worst shows of 2012 | Holiday viewing guide | Memorable moments of 2012
Although the 26-year-old can still look forward to the second season of her spin-off show, "Snooki and JWoww," with best friend Nicole "Snooki" Polizzi, she's struggling with the fact that her chapter of the "Jersey Shore" is finally coming to a close. She admits, "It'll hit us when we watch the last episode together and do the reunion live ... We'll probably all cry for good and bad reasons." Season 2 of "Snooki and JWoww" begins Jan. 8 on MTV.
Are you sure you want to delete this comment?