Brad Paisley Joining 'American Idol'?
Report: FOX is 'seriously considering' country star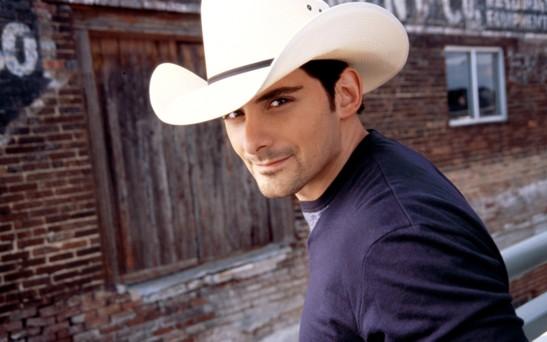 Brad Paisley could join Mariah Carey as a replacement judge on "American Idol." According to Deadline, FOX is "seriously considering" the country star.

Bing: More about 'American Idol'

Country representation would make sense for the FOX reality competition, as Deadline points out, since the show's most successful victor (Carrie Underwood) comes from the genre -- as does last year's winner (Scotty McCreery) and runner-up (Lauren Alaina). In addition, NBC's "The Voice" has worked well with mentoring by country singer Blake Shelton.


Paisley, in particular, would make sense since he has performed on "Idol," topped the charts with an Underwood duet ("Remind Me") and toured with McCreery.

Plus: The fate of your favorite shows | 2012 Primetime Emmy nominees

Two vacancies were created this month after Jennifer Lopez and Steven Tyler announced they both had real music careers they would rather return to. Earlier this week, the show announced that one vacancy would be filled by Mariah Carey.


According to Deadline, Randy Jackson is expected to return as a judge.


Season 12 of "American Idol" premieres in early 2013 on FOX.

LMAO, really who the hell is Brad Paisley, some twangy clown in a cowboy hat.....more important what makes me care what he thinks about anything.....I am done with AI, too many whiny kids and brainless performers offering worthless opinions... NO LONGER about talent, everyone has some cry-baby story and I am tired of hearing them.......this show is done and nothing can save it.
If you want to be a star or an idol....EARN IT! with talent like a real star, not on some trumped up, fake contrived "reality show" with no sense of reality, just offensive over-hyped talent and cast.
This thing never got better than the first season!!!!!, maybe soon we can have the LAST season
Are you sure you want to delete this comment?