Emily Maynard to debut jewelry line
Former 'Bachelorette' star has dreamed about creating an affordable collection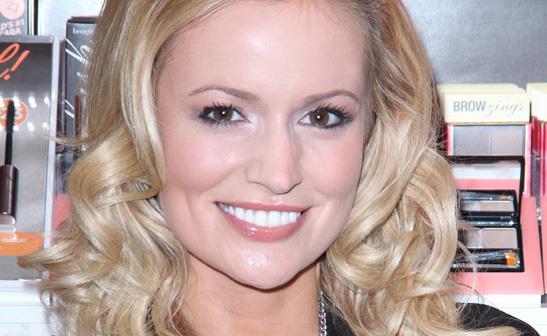 WENN
Former "Bachelorette" Emily Maynard has designed her first jewelry line. The fashion-conscious reality TV star is now sharing her own personal style with her fans, through a jewelry collection in collaboration with accessories company Towne and Reese.
Photos: Biggest 'Bachelor' moments | Bing: 'The Bachelor' | Video: Episodes and clips
The 27-year-old, who also teaches a jewelry making class at a middle school in her hometown of Charlotte, N.C., tells website Newsday that she has dreamed about creating a collection that is affordable. She explains, "I've always been interested in jewelry, and this is all things I would wear ... I found there was a lack of really good quality, affordable jewelry out there. These are unique pieces that don't cost an arm and a leg." The Emily Maynard for Towne and Reese collection will retail for less than $150. It debuts in May.
Plus: Fantasy 'Real Housewives' cast | Celebrating Black History Month | Breakout stars of the season