Animal Planet Gets Eel
Upcoming series to spotlight unique fisherman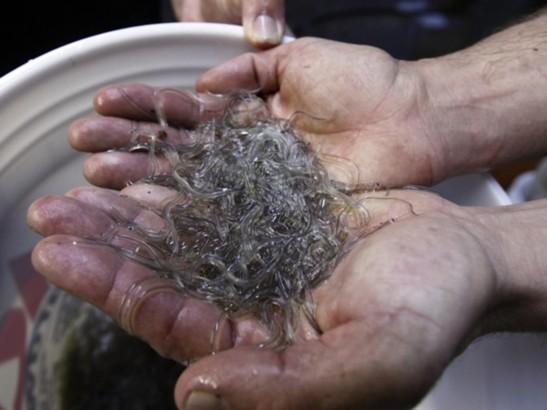 Animal Planet is following up "Hillbilly Handfishin'" and "River Monsters" with another fishing reality show. According to TV Guide, the humorously -- though only tentatively -- titled "Eel of Fortune" will follow a gaggle of eel fisherman earning their living in Maine.

Bing: More about Animal Planet

And quite a living it is. Their prize, the elver -- or juvenile -- American eel, can fetch up to $2,400 a pound, or $40,000 for a single night's haul.

Plus: The fate of your favorite shows | 2012 Primetime Emmy nominees
However, the real prize is a permit to catch elver eels in the first place. Only 400 are issued by Maine each year. And South Carolina is the only other state to even allow the practice.


The tentatively titled "Eel of Fortune" will premiere in 2013 on Animal Planet.
Are you sure you want to delete this comment?