Good Bye From Team Fox-C
Two-time DWTS champion Cheryl Burke blogs weekly for MSN TV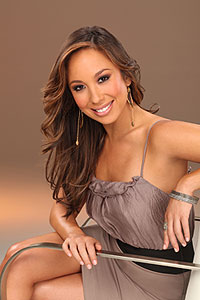 I'm still in a little bit of shock about getting eliminated this week, but there's not much you can do about it. It felt like we were dreaming or something. It's really sad that it's over and how it ended so quickly, but Rick and I went out on a high note. We were really close to being number one on the leader board. We were tied for second!
Having past celebrities on the show and dancing memorable numbers from past seasons was a great way to celebrate the 200th episode of DWTS.
I think the other contestants were shocked we were eliminated as well. I think Kyle and Lacey thought they were going home.
Rick and I will absolutely stay in touch now that we're off the show. We have a true friendship and good communication. It was a lot of fun being able to do this together. He was really easy to coach and a lot of fun because he really wanted to do well. We'll probably be doing some more appearances together soon. In fact, we did one last night at the grand opening of new bowling alley in the O.C.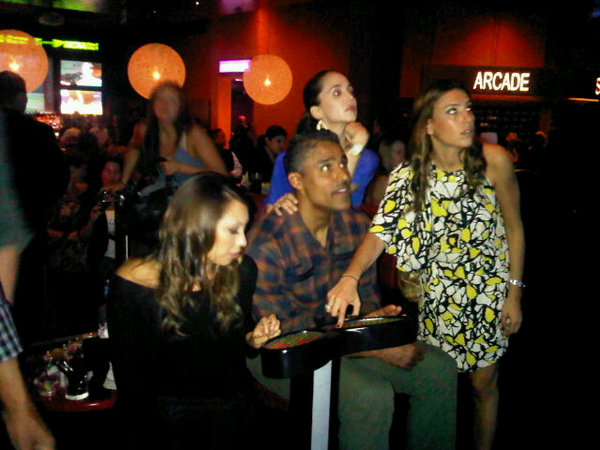 As for the remaining contestants, they really need to step it up to their A-game, especially now that it's cutting close to the finale. Anyone can go home obviously. The last two weeks have been really shocking eliminations, so they just really need to go out there and do their very best dances. I know it's a lot of pressure, but it's about who really handles the pressure and how they perform every week. Each couple is going to have to do two individual dances, so it's going to get harder. They have to remain positive and not let the pressure of the show bring them down.
I'm really close to everyone on the show, so it's hard for me to pick who I want to win. From the dancer's stand-point, I'd really love to see Max win. He has had many close chances to make it to the top, but he hasn't done it quite yet.
Even though Rick and I were eliminated, I'll still be on the show every Tuesday dancing in the professional numbers. On Monday nights, though, I'll probably be in my house watching DWTS on my couch in my living room with a couple of friends.
It's really bitter sweet that we got eliminated this week, but maybe it was for a reason because my schedule is not going to get any easier. I'll be busy doing appearances, and I also have a book coming out on February 14, so I'm trying to do all the final edits right now. The book is a memoir called "Dancing Lessons." It's about how dancing has influenced my life and about before I was living in LA and how I've dealt with changes because of DWTS.
I also still have my dance studios and I'm starting to prep for the tour I'm going on after the show with the dance company "Forever Tango."
I want to thank everyone again for your support. It's meant so much to me and Rick. We hope we did you guys proud. Thanks also for your messages on Twitter. It's been really nice to get that support from all of you!