'Jersey Shore' Gets Huge Tax Credit
Anger is the situation in New Jersey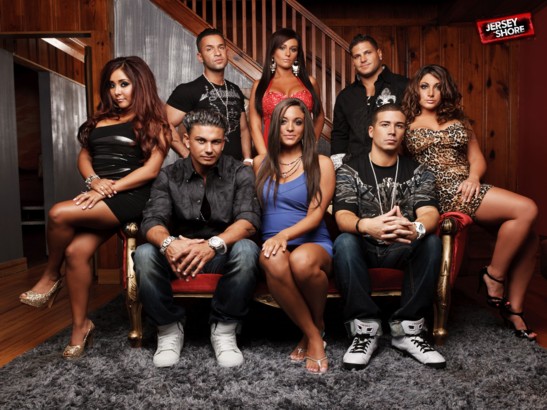 New Jersey residents are footing a $420,000 bar tab for Snooki and the gang. That's how much MTV got in a tax credit to produce the first season of "Jersey Shore." And that's a lot of Ron Ron Juice.
Bing: More about "Jersey Shore"  
The Garden State approved the film tax credit for the inaugural 2009 season via a blind and automatic process that recognizes anyone who legally contributes to economic growth.
"When they are here, this place is busy," Seaside Heights Mayor P. Kenneth Hershey told The Star- Ledger in Newark, which broke the story. "A lot of the business folks here appreciate that."
Other politicians and Italian-American groups are incensed that New Jersey would reward a show that paints it in such a bad light – even if the credit adds up to less than 5 cents for each of the state's 8.7 million residents.
"They are phonies, and the show is a false portrayal of New Jersey and our shore communities," a spokesman for Governor Chris Christie told The Star-Ledger, although he added that the governor has no veto power over the measure.
Commenters below The New York Post's coverage were the harshest, as you might expect. Tweeter Joyce Keane wrote, "We are being snookered by Snooki and her immoral cohorts. Where is the outcry for supporting this garbage?"
Tweeter Jerry Col called them "despicable maggots, all of them."
"They are a disgrace not just to NJ, but young people everywhere," the poster continued. "When someone meets a person from NJ, this is what they believe they are like."
Snooki was too hung over to comment. (Just kidding. Although you know she probably was.)