Taylor Armstrong hopes for truce with Glanville
'Real Housewives of Beverly Hills' star wants to move forward with rival cast member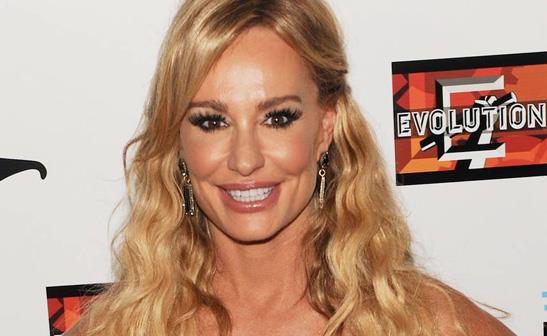 WENN
"Real Housewives of Beverly Hills" star Taylor Armstrong has confessed she is ready to make amends with bitter rival Brandi Glanville. Armstrong returned for the third season of "Housewives," but the drama between her co-stars was still present -- especially with Glanville. The pair was embroiled in a fiery argument during the Season 2 reunion, when the former model insisted that Armstrong exploited her husband by writing about his suicide in her memoir, released earlier this year.
Bing: More about Brandi Glanville | Taylor Armstrong | 'Real Housewives of Beverly Hills'
And now the tables are turned as Glanville prepares to release her own autobiography, which details her famous break-up with ex-husband Eddie Cibrian and his affair with LeAnn Rimes -- a topic which Armstrong took aim at during a recent episode. But Armstrong is hoping the two can put water under the bridge and move forward from their differences. She tells Us Weekly, "Brandi and I are just getting to know one another. Our relationship absolutely ebbs and flows over the season. There's definitely a future there for us to work through some things. When the topic of Brandi's book comes up, I think it's such a hot button for me because it was a really difficult decision and it was something that I struggled with ... I wish her all the success ... I didn't live her life, either, so I'll look forward to hearing her story and maybe we'll understand one another better."
Plus: Best & worst shows of 2012 | Holiday viewing guide | Memorable moments of 2012
"The Real Housewives of Beverly Hills" airs Mondays at 9 p.m. ET/PT on Bravo.