'Jersey Shore' Recap: Bring Sammi Back
Ronnie mopes over the departure of Sammi, and everyone else doesn't know what to do
When Sammi is not around to fight with Ronnie, the cast of MTV's "Jersey Shore" is reduced to prank wars, getting into a tizzy over clogged toilets, hysterics over dirty, left-behind underwear and talking about constipation. I'm not making this up.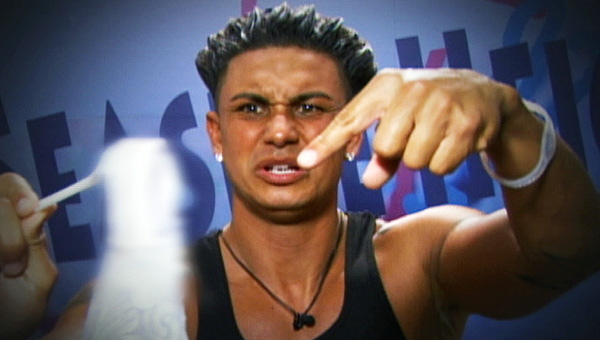 Is this all we're left with now that Sammi "Sweetheart" is gone? After the most insane breakup battle ever with Ronnie, she left during last week's episode. Ronnie subsequently turned into the mopiest, saddest sack of a human being there ever was.
Bing: More about 'Jersey Shore' | Video: Clips and more of 'Jersey Shore'
At least his sense of humor was still intact. When Mike "The Situation" tried to give him advice, with nuggets such as "Life goes on no matter what," "Time keeps ticking," "I'd rather die standing than live on my knees," Ronnie tells us that getting advice from Mike about relationships "is like listening to a sailor talk about flying a plane." Wow, Ronnie made a funny!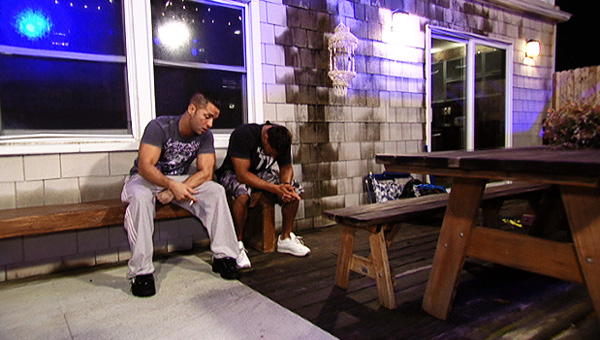 The prank war involving Snooki's stuffed, googly-eyed crocodile barely rates a mention. In other "Jersey Shore" news, Mike also tried to hook up with Pauly D's ex-girlfriend and failed. Deena got insecure when everyone made fun of her for being constipated. Yeah, exactly.

Basically, everyone tiptoed around Ronnie, who is crying in the bathroom, crying on the balcony and sending roses to Sammi and her sister. Snooki tried to talk some sense into him, bluntly telling him he and Sammi shouldn't be together because all they ever do is fight. Ronnie refused to listen. He then hinted to Deena he might go home, too.
"I can put up a front, go out and drink as much as I want. I'm just going to destroy myself more and more. I'm embarrassed about my actions and at this point I just want to go home."
Fortunately or unfortunately for all of us, no such departure seems likely. Previews instead show the Return of Sammi. Duh-duh-duh. Bring her back! Life is so boring without you, Sweetheart.