Judge for Yourself: Joan Rivers vs. Carol Burnett
Two comedy icons seem to want you to believe they're in a horrible feud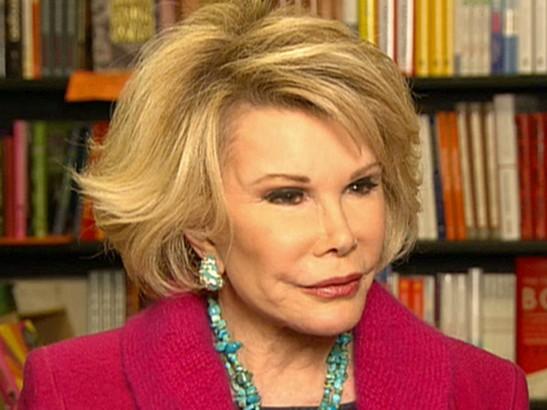 In what appears to be one of the most obvious examples of fake reality TV ever broadcast, comedy icons Carol Burnett and Joan Rivers want you to believe they're in a horrible feud. The alleged altercation aired on "Joan & Melissa: Joan Knows Best?" on Tuesday, Feb. 28.
Seeking a celebrity guest to appear at her grandson's school, Rivers supposedly ambushed Burnett in a restaurant. Pretending not to see two cameras in front of her face, Burnett rolled her eyes when the old friends hugged hello. (Rivers appeared on Burnett's '70s variety show three times .) Then Burnett declined the offer, explaining that she's "busy all of May."

When Rivers told Burnett she detected animosity, Burnett huffed out of the restaurant, uttering "Hawaii," a statement that we are now apparently expected to speculate about.
Here's a link to the footage. Judge for yourself if the spat is real.
This seems like a case of two former pop-culture icons trying to use the tools of Kim Kardashian's trade to produce some of her headlines. If so, that's sad. Both of these septuagenarians are too brilliantly funny to lower themselves to this.
However, there are other possibilities. It could be a satire of reality TV. Maybe they think they're playing a hilarious practical joke that the viewing audience will easily fall for. Or maybe it was an intelligent attempt to generate exactly the kind of debate that it has.


Whatever happened here, reality obviously played no part in it.
"Joan & Melissa: Joan Knows Best?" airs Tuesdays at 9 p.m. ET/PT on WE.