'Teen Mom' Final Season Trailer Revealed
The fourth and final season of MTV's hit reality mama drama starts this June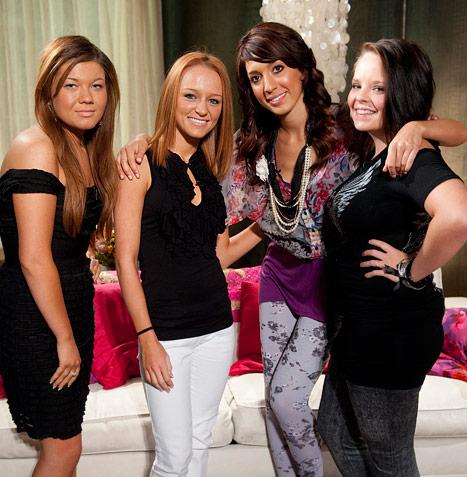 They're back!
The original stars of MTV's hit reality mama drama "Teen Mom" are back for a fourth -- and final -- season this June, and today the network released a sneak peek at what we can expect. Which seems to be a lot more the same, actually.
Amber and Gary are still duking it out while their poor little one, Leah, watches in horror. Expect more arrests, violence, an apparent suicide risk and perhaps another lame attempt at making things work between them.
Farrah and her mom Debra are also still duking it out, except Farrah has actually made the move to Florida, leaving little Sophia in her grandmother's care. So there's plenty of angst on both sides there.
Caitlin and Tyler have graduated and are still together. But they're still deliberating whether they should stay together. They're also still proud of the fact that they gave their birth daughter, Carly, a better life, but mourning the situation nonetheless.
Maci's still with Tyler -- and hoping for a ring -- but dealing with her deadbeat baby daddy Ryan. She's also trying to manage school. Maybe she's doing a better job of it now that baby Bentley is three.
Here's a look at the trailer.
"Teen Mom" premieres Tuesday, June 12 at 10 p.m. ET/PT on MTV.