Anthony Bourdain to Team Up With Nigella Lawson
The future ex-Travel Channel star has 'No Reservations' about another network series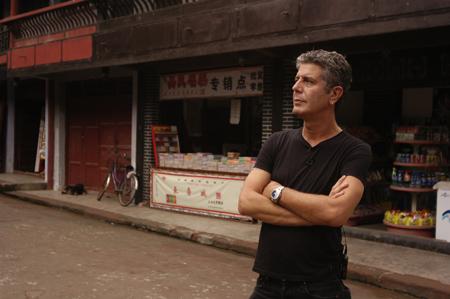 Apparently, current

"No Reservations"

raconteur Anthony Bourdain's appetite for exotic street food is exceeded only by his lust for international televised omnipotence. Just a couple weeks ago, the irascible chef announced he'd be ditching Travel Channel and hosting an as-yet-untitled series for CNN in 2013. Now, ABC has unveiled the below casting video for a new cooking competition hosted by, who else, Anthony Bourdain, along with feisty British grub aficionado Nigella Lawson. 

 

 

Tony B.

confirmed with Eater

that the ABC venture is a go, adding, "It's true. I will be hosting a competitive reality series for ABC.

 

I'm particularly looking forward to working with Nigella, who's a friend from way back.... More to come later."




Bing: More on Anthony Bourdain

 |

Nigella Lawson




So, amateur short-order cooks and gourmet kitchen-wranglers, this is your chance to be judged on national TV in an atmosphere slightly less intense than

"Hell's Kitchen,"

but more eccentric than

"Top Chef."

 And America's viewers may as well prep their senses for a seriously enormous portion of Bourdain in 2013, unappealing as that particular choice of words may seem.