Spurlock Joins Bourdain for CNN Weekends
News network hires 'Super Size Me' director to help bolster ratings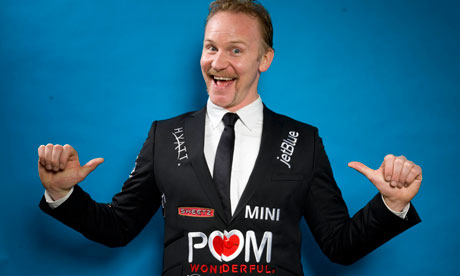 A couple months back, 
we reported
 on the news that Anthony Bourdain canceled his reservation for another season with Travel Channel to sign with CNN for a then (and still)untitled docu-series. Now, the Atlanta-based cable news network has upped its ante for the coming year. Thursday, CNN announced that 
"Super Size Me"
 director and general muckraker Morgan Spurlock will host and produce his own show for the station titled "Inside Man."  
In a statement, CNN shared that Spurlock's venture "will carry the distinctive stamp of its host while taking viewers on colorful and informative journeys into fascinating corners of American society." Whatever that means. They also added that "Inside Man" will air back-to-back with Bourdain's verité adventures beginning weekends in April 2013. 

Deadline also reports
 that the Bourdain/Spurlock non-fiction block will not interfere with CNN's core Sunday newsiness, nor its during-the-week focus on politics and other global happenings. But, we can assure you it will likely feature content much more delicious.
"Inside Man" and the as-yet-untitled Anthony Bourdain series will both premiere in April 2013 on CNN.