Jennifer Lopez dismisses her 'Idol' days
Former judge says her singing, dancing and acting come first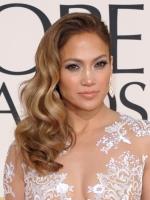 To best understand how much "American Idol" helped Jennifer Lopez make a career comeback, listen to the song "Louboutins".
The 2009 flop didn't chart on Billboard's Hot 100 and got very little airplay. When Lopez debuted the song at the "American Music Awards," that same year, she fell on her bottom and the mishap, not the tune, was all people talked about. And then the singer, actress and mom became a judge on "American Idol," and her entire professional outlook improved.
Bing: More on 'American Idol' | Jennifer Lopez
Months after Lopez, 43, took the job on the top-rated show, she had a hit song with "On the Floor" (2011) and a clothing line at Kohl's. She also made a reported $35 million in two seasons. She left the show last year. So surely, Lopez credits "American Idol" with her return to the top, right? Wrong.
Plus: Biggest winners and losers on 'Idol' | TV's 'It' girls
"I'm not a judge for a living," Lopez said in the February issue of Harper's Bazaar. "I'm a singer. I'm a dancer. I'm a performer. I'm an actress. That's what I'm supposed to be doing. It makes me a better parent, a better person."
Video: Watch 'American Idol' clips | Photos: See this season's 'Idol' judges
Good for her. But J.Lo would have appeared more gracious had she said, "Thanks, 'American Idol.' I couldn't have done it without you." Maybe she needs more time.
"American Idol' Season 12 airs Wednesdays and Thursdays at 8 p.m. ET/PT on FOX.