Katherine Webb preferred 'Dancing' over diving
Internet sensation confesses passion for dance, accepted 'secured spot'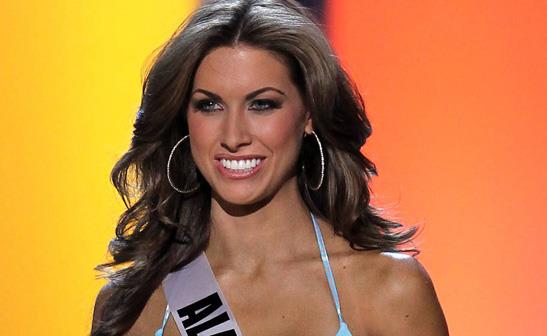 WENN
Miss Alabama Katherine Webb has confessed her first choice for a reality TV appearance was "Dancing With the Stars" and not celebrity diving show "Splash."
Bing: More about 'Dancing With the Stars' | Katherine Webb
The 23-year-old made headlines when she was spotted in the crowd by cameras during her boyfriend A.J. McCarron's appearance at the BCS National Championship Game earlier this month. Now, she's set to compete on ABC's new high-diving show, "Splash," in March. But if she had her choice, she would rather don heels and a spray tan, instead of a bathing suit.
Also: 'Game of Thrones' Season 3 photos | 30 rockin' '30 Rock' moments
She admitted to Ryan Seacrest on his radio show, "If I were to do any show it would have been 'Dancing With the Star's just because I love dancing. I don't know the technicalities on that. But I know that I was on the list, I think, but I had a secured spot for celebrity diving so I went ahead with diving." Webb will go toe-to-toe with celebrities including "Girls Next Door" star Kendra Wilkinson, Keshia Knight Pulliam of "The Cosby Show" and comedian Louie Anderson when "Splash" premieres March 19.