Maloof says Glanville 'addicted to attention'
'Real Housewives of Beverly Hills' star slams fellow cast member over divulged secret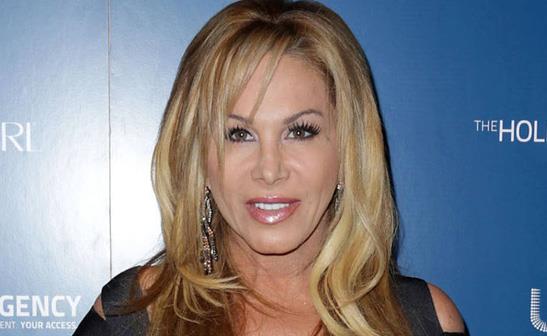 WENN
"Real Housewives of Beverly Hills" cast member Adrienne Maloof has slammed co-star Brandi Glanville for purposely igniting rumors in order to gain attention. The drama flared between the two outspoken "Housewives" on Monday's episode, as they engaged in a fiery argument after Glanville revealed a secret that was never actually addressed on TV. While online speculation points to the fact that Glanville may have divulged information about Maloof's rocky marriage to husband Paul Nassif, or rumors of a secret surrogacy for his kids, Maloof is adamant her rival only caused a stir in order to gain a little more fame.
Bing: More about Brandi Glanville | Adrienne Maloof | 'Real Housewives of Beverly Hills'
She tells People magazine, "She seems to be addicted to attention and keeping herself relevant, and I think that's her goal. Her antics have crossed the line for me." The 51-year-old declined to talk about the divulged secrets that encouraged her to fire back at Glanville. She adds, "I keep my children out of the limelight, and I don't speak about my children. It's something you don't even want to address. They deserve to have their privacy, and I am giving my children their privacy. As a mother I do what I can to protect my children and my family."
Plus: TV's best Scrooges | 2012's most memorable TV moments
Glanville now regrets letting the secret spill when it was not her place to divulge the information. In her blog for Bravo, she wrote, "I said something I shouldn't have said, and I am sorry and I now regret it. My mouth gets me in a lot of trouble, but this time I've p---ed off the wrong rich person ... No one is perfect. We all make mistakes, and if I could take this back I would."
"The Real Housewives of Beverly Hills" airs Mondays at 9 p.m. ET/PT on Bravo.