Kenya Moore's boyfriend insists relationship was fake
Walter Jackson says newest 'RHOA' star wanted to stir up controversy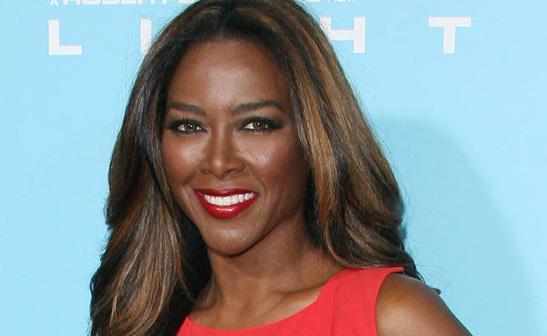 WENN
"Real Housewives of Atlanta" regular Walter Jackson has revealed he was faking his relationship with Kenya Moore for the cameras. As one of the newcomers on Season 5, the former Miss USA caused a ruckus as early as the second episode, prompting conflict to quickly arise among the cast. Her love interest on the show, Jackson, is now claiming that their relationship on the docu-series was merely for show, because Moore wanted to stir up a controversy.
Bing: 'The Real Housewives of Atlanta' | Kenya Moore | Also: The most searched reality TV stars
In recent episodes, Moore touts Jackson as the love of her life and eggs him on to propose to her and start a family. However, Jackson constantly shoots down her advances, and now he's revealing why. He tells Atlanta's V-103 morning radio show, "We did date for three months three years ago and lost touch. In April, she texted me and said she was coming to Atlanta. I was kind of surprised. She said, 'I'm going to be doing this show. What do you think of reality TV?"'
Plus: 10 cliched TV character habits | 2012 holiday guide | 2012's most memorable TV moments
And while he was apprehensive about signing on as her faux boyfriend, Jackson says Moore insisted it would be "just like acting." Jackson eventually agreed to be on the program but was never swayed into going through with her marriage proposal ideas. Moore later claimed that the reason Jackson didn't marry her was because he's gay, but he denied her accusations on the radio show. He said, "I'm well established here. Gay has never been in the block. Why she would say that, I don't know ... I'm not here to bash the show. The producers had no idea we were faking it. It was our secret."
"The Real Housewives of Atlanta" airs Sundays at 9 p.m. ET/PT on Bravo.