Kendra Wilkinson pays tribute to Hef's late secretary
'Girls Next Door' takes to blog to thank Playboy mansion housemother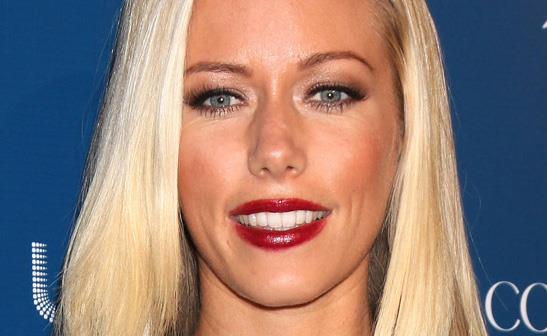 WENN
Kendra Wilkinson has paid tribute to her friend and "Girls Next Door" co-star Mary O'Connor following her death. The 84-year-old, who was a longtime secretary to Playboy boss Hugh Hefner, passed away on Sunday with many friends and fans sending their condolences to the beloved housemother.
Bing: More about Kendra Wilkinson | Mary O'Connor
Wilkinson, who was Hefner's former girlfriend, spent plenty of time with O'Connor in the mansion and took to her blog on Wednesday to publicly thank her old pal for her support and friendship. She wrote, "I'm devastated to hear about the passing of Mary O'Connor. Some of you probably recognize her as Hef's secretary from 'The Girls Next Door.' But Mary was a lot more than that to those who knew her. She was almost like a therapist because we could talk to her about anything. When I lived at the mansion, I was very close with her. Over the years, she helped me through a lot and was always there for me. She was a shoulder to cry on when I needed it and always there to give me advice when I was going through a tough time. She was a wonderful person and I wouldn't be the person I am without her."
Also: That's so Ravens (vs. 49ers) | Shows guys watch when women aren't looking
Are you sure you want to delete this comment?