'Jersey Shore' Season 5 Premiere Details
Spoiler alert: Do not read this, no matter what!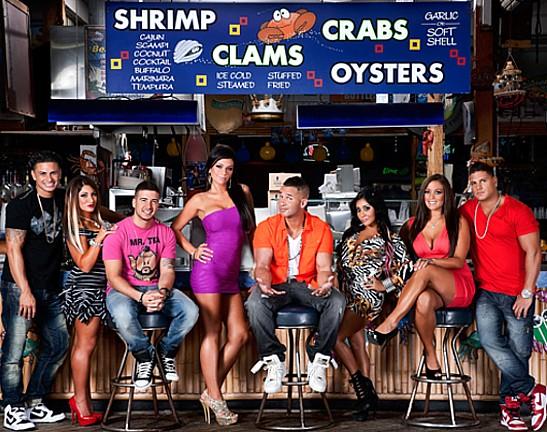 Nearly every detail about the Season 5 premiere episode of "Jersey Shore" -- which wrapped filming in August -- has been leaked in this New York Post report. Isn't that horrible of them, spoiling it for us like that?

OK, so do you want to hear it or not? (I never claimed not to be horrible, too.)
The cast ditches Italy after 40 days, ostensibly for its GTL (gym, tan laundry) unfriendliness.

I knew you couldn't resist!
"We're losing weight and we're getting pale," Mike "The Situation" Sorrentino says in a confessional. "It's like the end of civilization."

It's back to Seaside Heights and Season 3 sleeping arrangements: The Sitch, Sammi Giancola and Ronnie Ortiz-Magro rooming upstairs, with Paul "DJ Pauly D" DelVecchio and Vinny Guadagnino bunking it and Nicole "Snooki" Polizzi, Deena Cortese and Jenni "JWoww" Farley  rooming downstairs.
But not everything is back to normal. Snooki now has a dark secret -- her Italian hookup with The Sitch -- to keep from her boyfriend, Jionni. And you can cut the awkwardness with a broken wine bottle when Jionni hangs at a surprise party for the gang -- and later, a bar -- alongside the only witnesses to said hookup.
More spoilers can be found in the following MTV trailer -- although most scenes are not from the first episode:
"Jersey Shore" returns for Season 5 on Thursday, Jan. 5, at 10 p.m. ET/PT on MTV.