'Dancing With the Stars' didn't want Len Goodman
Producers initially felt judge was too old, preferred Bruno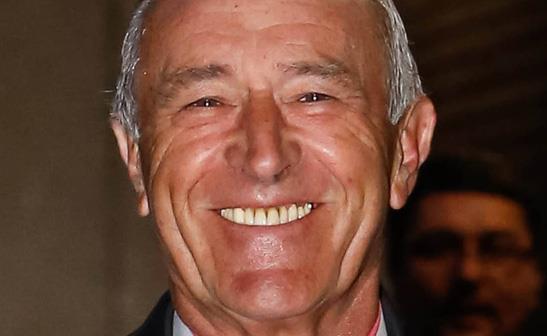 WENN
"Dancing With the Stars" judge Len Goodman has revealed show producers felt he was too old to judge wannabe waltzers and chose co-star Bruno Tonioli over him. The 68-year-old British ballroom champion first started his reality TV career in 2004 on the "Dancing" U.K. counterpart, "Strictly Come Dancing," alongside Tonioli.
Bing: More about 'Dancing With the Stars' | Len Goodman
But when the program went stateside and producers were recruiting judges in 2005, Goodman was not on their wish lists. He tells British newspaper, the Mirror, that it was a stroke of luck he landed the job, explaining, "They actually wanted Bruno, not me. They thought I was too old, but they couldn't find anyone else. I was like a last-minute replacement."
Plus: Biggest TV interview revelations | 10 things guaranteed to happen on 'American Idol'
Now, 15 seasons in, Goodman has become a staple on the panel alongside his old buddy Tonioli and choreographer Carrie Ann Inaba. Although age was a factor in the beginning of his tenure on the show, now he is thankful that the opportunity to become a star in the U.S. came at an older age. He adds, "Thank god all this came along later in life. If it had all come when I was 25, I would have been staggering out of a club with a couple of dolly birds (girlfriends) on my arm." 
"Dancing With the Stars" returns in March on ABC.
Are you sure you want to delete this comment?