Exclusive Interview: Allison DeBona of 'Breaking Pointe'
Demi-soloist spills on her relationship angst with Rex, casting drama and the competition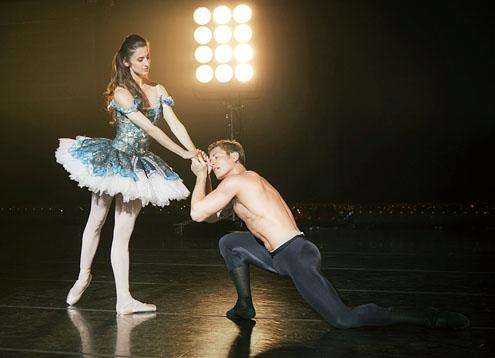 The backstabbing, the romance, the angst -- life on the stage may be intense, but the real drama's going down backstage at Ballet West, as viewers of the CW dance docu-drama "Breaking Pointe" are quickly learning. 
But as much as the show's stars are competitive, "it really is a community," says demi-soloist Allison DeBona, 28. "We rely on each other, we become each other's friends and family, and we're all in together in the end."
Still, she says that the cutthroat rep that the nation's toughest dance companies have is well-earned. "Things get intense, and the competition does exist," says DeBona. "It's all the mental games, others messing with your mind right before you go on, wanting to see you fail. You have to have a thick skin. You have to be able to handle it."
And you be committed, she adds. "The shelf-life for a dancer is so short, you really have to give it your all while you have the chance. You have to give it everything."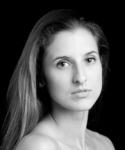 Sage advice, but DeBona herself didn't take that path. She's one of the few dancers in her company who took time off from pursuing dance to go to college. "People told me not to do it, that I'd never make it as a dancer because of it," says DeBona. "But it was important to me. And now, when this is all over for me, I'll have other options."
Which is not to say that dancing hasn't taken its toll in other ways. "Doing ballet seriously is like being in a relationship," says DeBona, who revealed last week that her seven-year relationship with a doctor fell apart because she was devoted to dance. "People who don't dance can't understand just how much you have to put into it -- so it's definitely hard to balance ballet with real life." 
Maybe that's why a lot of dancers date dancers. "Only another dancer can really understand," says DeBona. "The intensity of the work, the competition, the stress. But that's not ideal either, because then you can't escape it all."  
Case in pointe? Her tumultuous relationship with company member Rex. "Yes, I'm pushing him away," DeBona concedes, "but there's a very valid reason for that. You'll learn why soon enough."
Plus, the competition is about go into high gear as the show castings are announced. "Right now, you've got four dancers doing each role," says DeBona. "When the castings are announced, that's when the real drama begins!"
Well, that'll definitely have us tuning in tonight! Here's a sneak peek:
"Breaking Pointe" airs 8 p.m. ET/PT on the CW.