Superfan Wins 'Big Brother'
Ian Terry edges out Dan Gheesling for $500,000 grand prize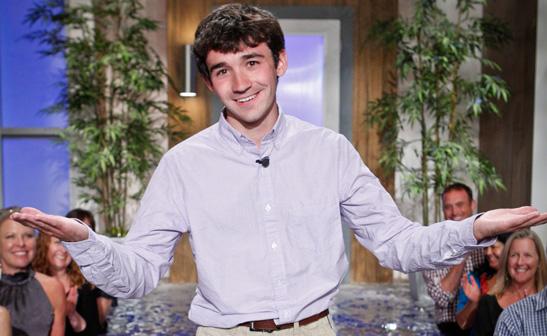 WENN
Ian Terry has been crowned the winner of "Big Brother," winning the $500,000 grand prize on Wednesday's Season 14 finale. After 75 days and 31 competitions, the 21-year-old engineering student was voted the champion by his ex-housemates, edging out former "Big Brother 10" winner, Dan Gheesling.
Bing: More about 'Big Brother'
The season finale started with three contenders left in the house, but after Ian won the final Head of Household challenge, he decided to vote off third-place finisher, Danielle Murphree. Down to the final two, their fate was left in the hands of their former competitors. With mischievous mastermind Dan scheming and practically running the house for the past few weeks, the jury decided to hand over the crown to Ian, who won six out of the seven houseguests' votes in the showdown.
Photos: See this season's contestants
Ian, a self-proclaimed superfan of the reality show who has watching "Big Brother" since he was 10 years old, gushed about his win as he exclaimed, "This is easily the best moment of my entire life. I don't know how the hell I pulled it off." Dan did not leave completely empty handed as he received the runner-up reward of $50,000. Another $25,000 prize was handed out to Frank Eudy, who was voted America's Favorite Houseguest by viewers. CBS execs also announced on Wednesday that "Big Brother" will return for a 15th season next summer.