Ali Fedotowsky: Lasting love on 'Bachelor' isn't easy
Former 'Bachelorette' star doubts show can match life-long couples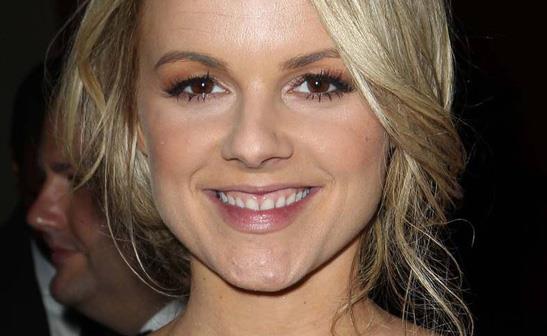 WENN
Former "Bachelorette" Ali Fedotowsky is convinced the dating show is not a realistic way to find long-lasting love. The affable 28-year-old first tried to find her future husband in 2010, when she dated "Bachelor" Jake Pavelka. But after she decided to leave the show to keep her day job, show producers decided to bring the fan favorite back as "The Bachelorette" later that year. Although she did find love and a subsequent fiancé in Roberto Martinez, they called it quits after a year and a half of dating, leaving her single and wondering if finding a mate on television is even realistic.
Photos: See the ladies | Bing: 'The Bachelor' | Video: Episodes and clips
She tells the blog a Drink With Chicago, "I don't think it's a probable way of meeting someone, no. The odds are against you. Nobody goes on the show, unless they are crazy, thinking they are going to find the love of their life. No woman or man thinks, 'This will be my husband' without even meeting them. Maybe you are hopeful something will happen or hopeful for a great experience. My thing was that it was going to be a great story to tell when I'm old and have kids. So when you do actually have feelings you are surprised! Then you have to deal with all of these other women, it's not easy." Fedotowsky has admitted she has not dated since her split from Martinez in 2011, but she is hopeful to find a beau away from the cameras.
More: 'Walking Dead' Season 3 preview | 'Survivor': Where are they now? | TV's top dogs
"The Bachelor" airs Mondays at 8 p.m. ET/PT on ABC.