The Pauly E! Project?
'Jersey Shore' star reportedly ditching MTV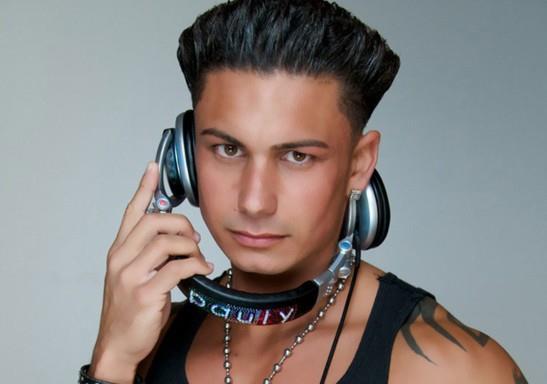 "Jersey Shore" mainstay Pauly D has yet to accept MTV's offer to renew "The Pauly D Project" for a second season, according to TMZ, because he's close to signing instead with the E! network.

Bing: More about Pauly D | 'Jersey Shore'
 
E! is offering "a lot more coin," the gossip website reports, for a reality show that would focus more on Pauly's personal life than his deejaying career. (For 12 episodes, "The Pauly D Project" followed the flat-topped housemate during a dancefloor residency at the Palms in Las Vegas.)

Three meetings have already been taken with E!, according to TMZ, and things are looking fresh to death.
Plus: Best and worst shows of 2012 | Holiday viewing guide | Memorable moments of 2012
Would you watch Pauly's new show or hit the gym instead?


The "Jersey Shore" series finale airs Thursday, Dec. 20, at 10 p.m. ET/PT on MTV.

Who cares?!?!?!?!?! Could care less if I ever see MTV or Pauly D ever again!!!!! Screwing your socks off and getting drunk is NOT a talent and many, many, many people can adequately d-jay. This kid   is definetely nothing special and a huge narcissist to boot. He has more shoes than most women I know. What primpa ,prima donna!!!!!!!
Are you sure you want to delete this comment?