Nick Jonas Promises Tough Criticism as 'Idol' Judge
If chosen, teen heartthrob insists he won't be afraid to tell singing hopefuls the truth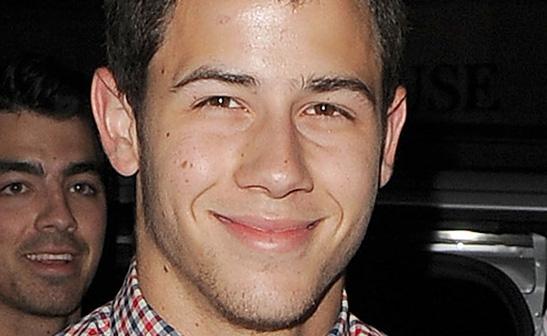 WENN
Jonas Brothers singer Nick Jonas has promised to give contestants tough love if he's chosen to become a judge on "American Idol." A number of celebrities have been thrown into the pool for potential judges, including Nicki Minaj, Kanye West, and Pharrell Williams, but one artist who has confirmed it might be a legitimate possibility is singer Nick Jonas.
Bing: More about Nick Jonas | 'American Idol'
In an interview with the Huffington Post, the teen heartthrob insisted that although he has a nice guy demeanor, he won't be afraid to tell singing hopefuls the truth. He admits, "If I can help someone be better, that's the ultimate goal, not putting them down or making them feel irrelevant. As much as we are going to get along, there still is a bit of tough love there, which is important."
Plus: Must-see, new fall shows | New fall shows to avoid
But before he jumps to conclusions, he is still waiting for word that the job is his. He adds, "It's something I would like to do if it was right, but it's got to be right on both ends. It's an ongoing discussion, but as soon as we know if it's right ... I would be the youngest judge, but I've also been a professional musician for about eight years of my life." If hired onto the panel, the 19-year-old will be sitting next to pop legend Mariah Carey, who has been confirmed for the upcoming 12th season of Idol.