Latest 'Celebrity Apprentice' Casting Rumors
Biggest names are Aiken, Jillette, Lampanelli, Giudice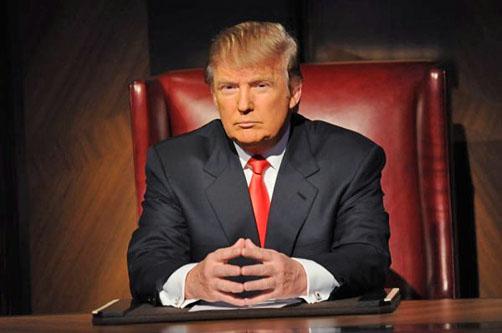 What apparently is the full cast list for Season 5 of "Celebrity Apprentice" has been leaked in Internet reports -- although the official NBC announcement is forthcoming.

As usual, no one will become Donald Trump's actual apprentice, and very few are actual celebrities (at least not anymore). Still, it should be fun watching the contestants duke it out for their favorite charities.

We've arranged them below, in order of their current chances of landing a table at Boa Steakhouse in Hollywood ...
Clay Aiken, "American Idol" star
Penn Jillette, magician
Lisa Lampanelli, comedian
Teresa Giudice, "Real Housewives of New Jersey" star
Victoria Gotti, "Growing Up Gotti" star
Aubrey O'Day, former Danity Kane singer
George Takei, former "Star Trek" star and gay activist
Cheryl Tiegs, former model
Marco Andretti, race car driver
Tia Carrere, actress
Adam Carolla, former TV and radio host
Paul Teutul, Sr., "American Chopper" star
Dee Snider, Twisted Sister singer
Lou Ferrigno, former "Hulk"
Debbie Gibson, singer
Arsenio Hall, former talk show host
Dayana Mendoza, Miss Universe 2008
Patricia Velasquez, model


Expect Aiken to be self-absorbed, Guidice and Gotti to brawl, and no one to know who Mendoza or Velasquez are.
Actually, the biggest star in this show will be someone who is not appearing: Howard Stern. Four contestants are in the satellite radio shock jock's inner circle. Takei has been able to somewhat resurrect his star via occasional stints as Stern's announcer, while Snider is one of Stern's real-life best friends and Carolla and Lampanelli are regular guests. (Jillette was also a regular years ago.)
"Celebrity Apprentice" returns this winter on NBC.