'The Bachelor's' Ashley: What Went Wrong
Ashley says she was too "guarded" with Brad, thinks he is in love with Emily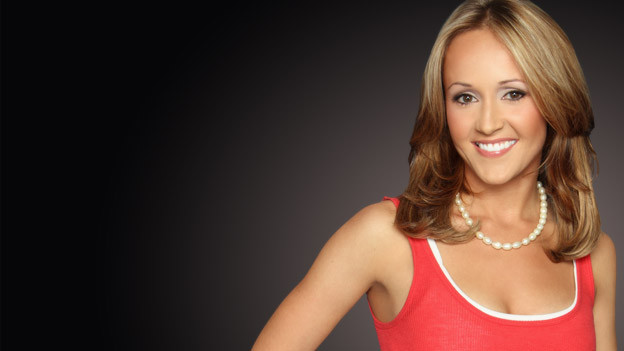 Ashley Hebert scored an intimate performance with Bachelor Brad Womack with Cirque du Soleil in Las Vegas, tempted him with poutine in her hometown in Maine and then snagged a coveted trip to South Africa as one his final three on ABC's "The Bachelor," but it was not enough. Instead of getting a rose and meeting Brad's family, Hebert, 26, was sent home this week. The dental school student spoke with reporters this week about the end of her relationship with Brad and gave her predictions for Brad's final choice.
MSN TV: What do you think went wrong between you and Brad? 
Ashley Hebert: I think there was a lot of miscommunication between Brad and I. I'm certainly at an age where I feel ready to settle down and you know enjoy the finer things in life. I have to admit throughout the whole process I went in not expecting to feel as strongly as I did. I definitely guarded myself.
What happened during your fantasy date in South Africa?
We just continued on with our fun, light relationship. That's where things went wrong. We could have talked about more serious things, and we both opted to take the light route. I didn't answer all the questions he needed. He didn't answer the questions I had. That night was just the demise of our relationship.
When Brad said he thought you always were going to make it into the final two, did that make you feel better or worse?
It absolutely made me feel worse. To hear him say he thought from the beginning I'd be one of the two people it confirmed what we had in my mind, and it made it harder to live with the regret of being so closed off. 
You're younger than Brad, who is 38. Did being in different places in your life affect your chances with him? 
A lot of people think we're in very different places. In my mind we're at the same spot. We wanted different things in life. To say this in the most respectful way, Brad was looking for somebody to fit in his life in Austin and not skip a beat. I'm looking for somebody to create a life with. I want to start a new life with somebody. I want them to be open to trying a new location. I'm still young, I'm looking for a little bit of excitement. He's been through everything. He wants to settle into his life and I want to settle up into my life. 
You never told him you loved him. Why not? 
When I was there, I personally didn't feel I was ready to say, "I love you." I think I was falling in love with him. I couldn't say it to him; I don't know if it was because I was guarded. When I got home, I realized I did love him. But at that point it was too late. 
Who is the best match for Brad?
It changes from week to week. I thought Chantal O. until the last episode. Now I'm a little more apt to say he's falling in love with Emily. In terms of what I think Brad wants out of life and a relationship, Emily's probably a better match. Seeing her open up and say she was falling in love with him, and knowing what I know of him told me so much at that point. I think he was falling in love with her. Her confirming that for him just made him fall harder. 
Would you consider being the next Bachelorette? 
If they asked me to do Bachelorette, I definitely would consider it. The process worked for me once. I would be so excited to do it. 
Please rate Brad's teeth. 
Brad had great teeth. I saw one of his crowns. He needs to get that replaced. Other than that he's in good shape!