Derek Hough Attacks 'Dance Moms'
'Dancing With the Stars' pro calls show 'child abuse'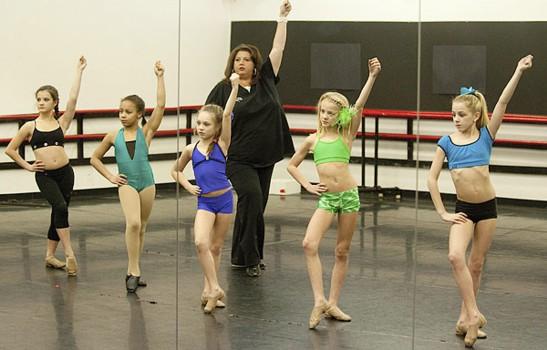 "Dancing With the Stars" pro Derek Hough is hopping mad at "Dance Moms," Lifetime's hit series about dance instructor Abby Lee Miller and the group of competitive tykes she emotionally eviscerates every week in front of their foulmouthed mothers.
"I'm sorry but this Dance mom show is straight up abusive," Hough tweeted on Tuesday, Feb. 12. "Kids Run!!!!!!! It ain't right. Child abuse isn't right. I'm livid right now."
Last month, actress Katherine Heigl also came down on the show, calling it "demeaning" and "belittling" in an iVillage blog post.

Hough's grammatically iffy tirade continued over his next two tweets: "Theres a difference between being strict and being abusive… I believe in discipline and a strong work ethic. But there is nothing productive about screaming and making little girls cry over being on the wrong foot."

Check out a representative clip for yourself:
Honestly, if celebrities think that protesting the show will guilt its producers into acting more responsibly, they should think again. These are the guys who recently
armed their young stars with realistic fake guns.
In fact, according to
the Hollywood Reporter,
the producers are so happy with their controversial status quo, they plan to spin not one but two shows off the premise: "Dance Moms: Miami" and "Ice Moms."
For her part, Miller recently defended her shocking teaching methods on "The View," basically admitting that much of what we see is staged.

"You, out of all the people here, know about reality television, for number one," she told Elisabeth Hasselback. "You're seeing the climax, you're seeing it build, and that's what the producers want."
"Dance Moms" airs Tuesdays at 9 p.m. ET/PT on Lifetime.