Is Cheryl Burke leaving 'DWTS' to be a 'Bachelorette'?
Conflicting rumors fly about whether 'Dancing' pro will take a break to pass out roses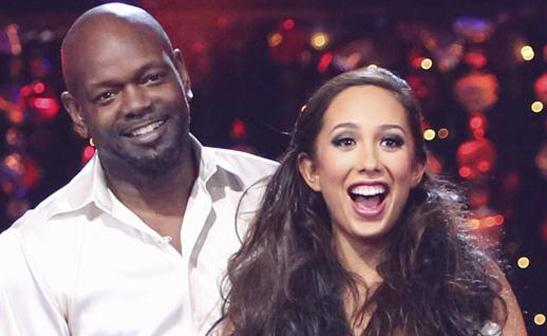 The Internet is abuzz with rumors that "Dancing With the Stars" pro Cheryl Burke is in the running to be the next "Bachelorette." At this point, the truth is anybody's guess. Burke has expressed interest in the past, but gossip sites quote sources saying both "Yay" and "Nay." 
Bing: More about 'Dancing With the Stars' | 'The Bachelorette' | Cheryl Burke
"Cheryl has been in talks with producers to be the next 'Bachelorette' and they think she'd be a really good choice," said a Radar online source. "She has a huge fan base, she's great on television and they definitely think people would want to watch her find true love on TV."
The story makes sense from a promotional standpoint. Burke certainly seems a better get than former "Bachelorette" Emily Maynard, who was reportedly asked back to search again. Since her engagement to Jef Holm went up in flames amid cheating accusations -- on both sides -- one would think viewers would be more interested in watching "Dancing" fave Burke look for love.
"Never gonna happen! Never," insisted E! online's "rock solid" source. 
Photos: See 'Dancing With the Stars: All-Stars' highlights
Burke isn't "real people," added another source, which is what they look for in a Bachelorette. Anyone who watches "The Bachelor" series knows that argument doesn't quite fly.
While it's not clear how much truth there is to this buzz, newly single Burke has in fact talked about taking a break after "Dancing With the Stars: All-Stars" and has even expressed interest in "The Bachelorette." 
"My dating record hasn't been great the past couple of years so if I have a chance to go on ['The Bachelorette'] I will," Burke told People back in June. "I'm getting old, you know, so it's something of interest to me ... It would be fun to have a pool of guys around you and getting to know someone. I think if I had people setting me up with different guys I think it would be easier for me to meet someone to date."
Burke has also been shopping her own reality TV series. Stay tuned for more on this story.
"Dancing With the Stars" airs Mondays at 8 p.m. ET/PT and Tuesdays at 9 p.m. ET/PT on ABC.
Are you sure you want to delete this comment?