Q&A: Phil Keoghan of 'The Amazing Race'
MSN TV talks with the host of the nine-time Emmy-winning series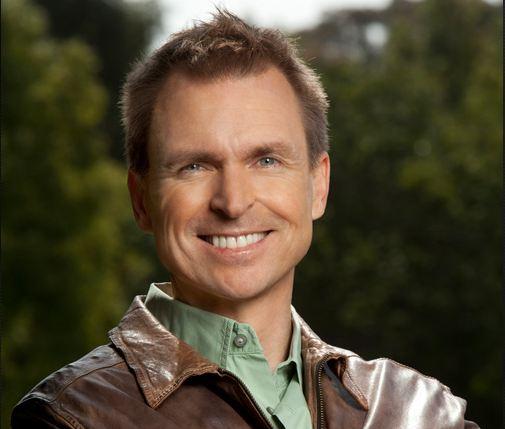 By Kent Laird
Lead Editor - MSN TV & Movies
It's a busy week between two big Sundays for the crew of "The Amazing Race." The eight-time Emmy award winner for best Reality Competition Series added another statuette to their collection making it their ninth win out of 10 just one week prior to the next 21st season premiere episode. MSN TV had the chance to speak to the host of the show, Phil Keoghan, about the unprecedented win, things to be on the lookout for with season 21 and best advice on getting cast for an upcoming season. "The Amazing Race" premieres Sunday, Sept. 30, at 8 p.m. ET/PT on CBS.
MSN TV: Congrats on the 9th Emmy. 9 out of 10 Emmys, so impressive!
Phil Keoghan: Yeah, it's truly awesome!
Bing: More about 'The Amazing Race' | Video: Watch clips and more
It's amazing! And you have such a huge part in that, so congrats to you as well. Jumping into this season, doubling the prize money, where did that come from?
CBS. They really wanted to give the team something extra to race for. I can assure you at the starting line, when I mentioned it to them; they definitely had an extra motivation to get going.
So, what else can we expect from this next season on "The Amazing Race"? Was there a favorite stop you had?
We're lucky in that we don't really have to do that. Our show is so much about where we go and the people that we choose to go where we go. We have a really distinct advantage over other shows in terms of keeping the show fresh so we focus less on tricks and new format changes and everything because what other show has a completely different environment that they go to every single time? What other show has the ability to make the background look fresh not just the people that we put in to be a part of the show? So many shows are faced with going back to the same set, the same location or the same type of location. We just don't have that.
We are in Indonesia in a place that looks completely and utterly different from anything we've ever done before, doing challenges that they've never done before with people that we've never had on before. That's ultimately what keeps the show fresh and exciting, so when people say 'What's new and different?' What's new and different is we have new faces and new places. Not every returning show can say that.
Now I know you can't give too much away and there's always some drama but was there any unexpected drama along the way we can look out for?
If we don't have unexpected drama, we really don't have a good season. I don't know if there's been any season that hasn't (had) unexpected drama.
Expect unpredictable things to happen; surprises (and) shocks. We've decided to incorporate some challenge from the past that has really got people's attention again to see how these new teams would go with the same challenge again. The only predictable thing that you will expect to have on "The Amazing Race" is the return of some adventure that we've had from before.
Always some gut-wrenching thing that happens, with people making terrible mistakes, or people performing unbelievable things, people coming from last to first, people completely changing , missing a flight, misreading a clue, taking a wrong turn, there's a point in the race, where there are teams racing to avoid elimination. And, there's literally an intersection, where they have to choose whether they go left or right, and they're racing side by side, and one team goes left, and one team goes right, and one team get eliminated, and the other one doesn't.
That's great! Were there some heated rivalries between some of the teams?
The heated rivalries really depend season to season. I don't know if we've quite had a rivalry like last season with Rachel (Reilly) on the mat. There was a lot of resentment towards her. For the most part, our show really prides itself less on the big catty fight scenes and much more in the heated competition.
This season we have some very competitive people. Our cast, I would venture to say, is probably the most diverse cast on reality television. When you think about it, most shows cast for something that people have in common: they all sing well, dance well, design well, overweight. They're trying to lose weight. They are all trying to focus on one particular thing going on, for one particular goal. Our cast-members have absolutely nothing in common at all. In fact the less they have in common the better for our show.
Then that's also where there are teams that surprise you, but also surprise the audience in terms of, 'Wow, they're not only way more competitive than we thought but also more athletic or competitive.'  
You know, we have a double amputee this season? And people have said to me in talking, 'Oh isn't she at a disadvantage?' I laugh because the assumption from so many people is that she is (somehow) at more of a disadvantage than anybody else. But you forget that there's a man running around who's a double amputee, who is faster than probably .001% of the population in the world. Just because somebody has a physical challenge, does certainly not mean that they are more at a disadvantage than anybody else.
When you consider that there are some team members who are running around with big beer bellies, I would rather be in the shape that Amy's in and have the speed that she has, the agility, the mental and physical abilities that she has rather than lugging around with a big beer belly. They're the ones that are at the most disadvantage.
Double amputee doesn't mean they're not competitive and wanna get from point A to point B as fast as they can so….
One of the important reasons to have diversity on our show is to dispel some of the myths and to get rid of some of the assumptions. Whether it's having somebody like Margie and Luke (Adams), a first deaf person or somebody with Asperger's, we've prided ourselves on really having a diverse cast.
When people ask you best advice for getting on an upcoming season, what do you tell them? I have a writer, who's literally applied every season, and it's a running, not a running joke with us, but we urge her to and we hope she gets in some day.
Just be yourself! There's nothing more you can do. You can't create something that we want because we don't even know what we want. We never know what we want. We just see what we want, when we see it!
When the Cowboys walk in or these Chippendales or the goat farmers that came off Wall Street who are now helping to give birth to goats, we could never, in a million years dream up saying, 'Oh well, what would be really good, is if you dyed your hair, and became Goths, like the Goths..!'.
Tell us a great story about something in your life that the audience will be interested in and give it a shot. You know there's tens of thousands of people that apply to be on "The Amazing Race" every year and there fortunately is a lot of diversity to choose from but we will see through something made-up in a second! Hopefully your story is captivating enough for us to pick you and share you with a television audience.
You don't know until you see it.
You just don't know! It's kind of like saying, 'What are you looking for in a woman?'! You can certainly say that there are certain attributes that you like but ultimately when you meet somebody that you really like, you would never have been able to describe them. Because there's something unique and something that you can't put your finger on, but you just know you like it.
"The Amazing Race" premieres Sunday, Sept. 30, at 8 p.m. ET/PT on CBS.