'Storage Wars' Contract War
'Yuuup!' guy claims A&E said, 'Nooope'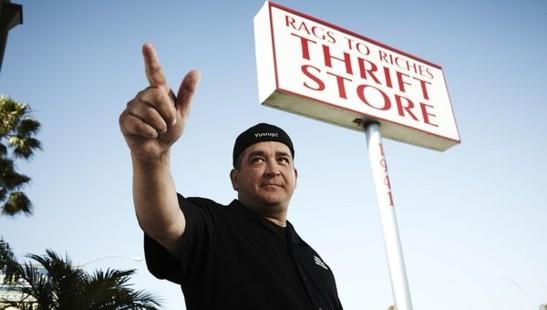 Dave Hester can find treasure pretty much anywhere but his employer's office. According to this TMZ report, the abandoned storage unit auction Svengali is threatening to quit  "Storage Wars" because the network won't pony up a decent offer.


"I would just hope they would get away from their unjust contract negotiations," Hester told a TMZ video camera. "The ball is really in their court."


Apparently, some of Hester's co-stars have already been signed for the upcoming third season of A&E's most successful reality show ever. But when it comes to the "Yuuup!" guy, A&E's answer is "Nooope!"


"I don't know what their plans are," Hester said. "Maybe 'Storage Wars Without Dave Hester'?"


To rub salt in the wound, Hester says he wasn't even invited to the A&E holiday party.

New Season 2 episodes of "Storage Wars" air Tuesday, Jan. 10, at 8:30 p.m. ET/PT and 10 p.m. ET/PT on A&E, followed by "Storage Wars: Texas" at 10:30 p.m.