Cassadee Pope calls Blake Shelton a 'proud papa'
Season 3 'Voice' winner talks about her mentor, win and more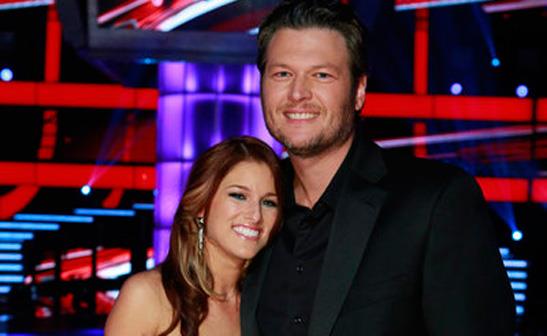 Cassadee Pope is grateful.
And one of the first people the 23-year-old singer wanted to thank when she won on "The Voice" was her mentor, Blake Shelton, whom she called a "proud papa."
Bing: 'The Voice' | Cassadee Pope  | Blake Shelton | Photos: See Season 3 highlights
"He's a really respectful man, so I think (he) tends to be a little more protective over girls or women," Pope told THR. "He was like that with a lot of the girls on team in the beginning. I was just lucky enough to spend a little more time with him and get to know him on a personal level."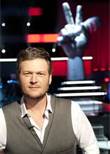 Pope said it was Shelton who convinced her to blend country music in with her pop and rock style. The country star also helped Pope pick some of her most successful songs including "Over You," a proven hit for his wife, Miranda Lambert.
Plus: TV shows men secretly enjoy | Best and worst TV shows of 2012
"We click so well," Pope said of Shelton. "We have the same sense of humor and we're goofy, we talk about silly things that they were never able to air."
The Florida native, who used to be in the group, Hey Monday, beat out soulful singer Nicholas David and Scottish native Terry McDermott on Tuesday's two-hour finale. Pope also got to perform with the Killers, Kelly Clarkson and her idol, Avril Lavigne. Pope, who sang several of Lavigne's tunes throughout Season 3, dreamed of doing a duet with Lavigne, she said.
"It was so nerve-wracking because all I wanted was her approval and for her to like me," Pope said. "She was very sweet and kind. And she was saying congratulations even before I was announced the winner."
Pope won a record deal with Universal and hopes to move quickly to release a single by January, she said.
Season 4 of "The Voice" debuts Monday, March 25, on NBC.