JWoww to compete in celebrity high-diving show
'Jersey Shore' star will join Richards sisters, 'Baywatch' alumni, more poolside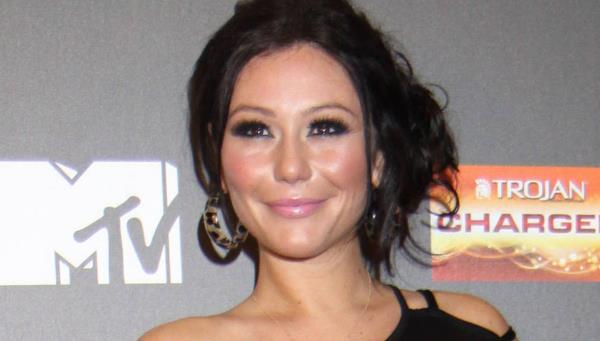 WENN
Jenni "JWoww" Farley is going headfirst into FOX's new reality TV special, "Stars in Danger: The High Dive," where she'll compete with other celebrities in a diving competition. The "Jersey Shore" bombshell has wrapped up her duties on the hit MTV series, and now she's moving into the pool.
Bing: More about Jenni "JWoww" Farley | 'Stars in Danger: The High Dive'
Joining Farley on the diving board are "Real Housewives of Beverly Hills" sisters Kim and Kyle Richards, former NFL pro Terrell Owens, actor Antonio Sabato Jr., Soul Surfer Bethany Hamilton, and "Baywatch" stars Alexandra Paul and David Chokachi. Based on a long-running German series, the contest will pit eight celebrities against one another.  They'll be trained by acclaimed diving coaches, then compete in Olympic-style dives, including high dives and synchronized dives. "Stars in Danger: The High Dive" premieres Wednesday, Jan. 9, on FOX, three months before ABC's own pool-centric series, "Celebrity Diving," debuts.
Plus: 2012's most memorable TV moments | Canceled or renewed

but...but she's NOT a "star" not by most of our standards....hmmm perhaps they should do an open casting call for us REGULAR FOLKS!?! no??? perty disheartening that the MAJORITY of tv entertainment is BASED on reg. folks ACTING POORLY/Trashy but being rewarded quite well financialy..hmmmm
****
backwards if u ask me....Happy Holidaze Ya'll:-P
Are you sure you want to delete this comment?