Leif Garrett Says 'Celeb Rehab' Producers Coerced Him into Using
An L.A. Times article questions the ethics of rehab reality TV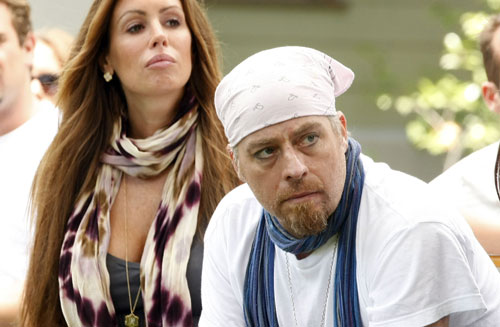 No doubt about it, shows like "Intervention" and "Celebrity Rehab with Dr. Drew" make for riveting reality TV. But a recent article in the L.A. Times questions the ethics of televising such personal matters for the world to see. Dr. David Sack, the chief executive of Malibu's Promises Treatment Center told the Times, "People who are sharing the most intimate details of their life are going to change the way they relate to their therapist on camera. It becomes a performance -- not treatment."

In the article, one-time teen idol, Leif Garrett, a participant on the current season of "Celebrity Rehab" on VH1, said he was coerced by producers to break his several days of sobriety: "They asked to get some footage of me using," he told the paper. "And I said, 'I haven't been using.' They said, 'We really have to get footage of you using.' Anyway, I was easily talked into showing them."
Jeff Conaway, best known for his roles on "Taxi" and in the film "Grease," and a participant on the show's first season, corroborates this sentiment. "We all knew we were on TV," he told the Times. "I think everybody, like myself, made choices. Sometimes we would go a little bit further than maybe we normally would. You can't help it. There are cameras sitting in front of your face, and we're paid to be dramatic. That's what we do."
A rep for VH1 defended the show's ethics via e-mail, telling the paper, "The show's producers would never ask anyone to use…PERIOD"
You can read the entire article here.
What do you think? Would TV producers ask participants to use to enhance a storyline? Leave a comment and weigh in.