'Dance Moms' gets the 'Flashdance' treatment
Lifetime teases its hit show's third season with a parody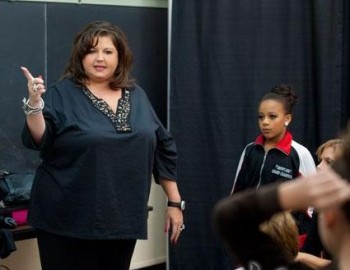 Countless parodies of "Flashdance" have been done since the iconic film first thrilled fans nearly 30 years ago.
But the "Dance Moms" version, which hit the web this week to tease the show's Season 3 return in January, makes sense. For starters, like the flick, the addictive Lifetime reality show is set in Pittsburgh. Don't underestimate those steel-town girls.
Bing: More on 'Dance Moms' | Abby Lee Miller
And then of course there's the hilariously maniacal Abby Lee Miller. So Michael Sembello's "Maniac" could not be more perfect. Hopefully for fans, Season 3 is just as rewarding. At least we know, thanks to the video, Kelly Hyland and most of the other moms are returning, allaying fans' fears that they wouldn't. Here's the video:
Plus: Goriest moments of 'The Walking Dead' |  TV's most memorable moments of 2012
More than anything, it's about the girls, who give it their all as they channel their inner and outer Alexes (Jennifer Beals) with leg warmers and curly black wigs. Hanna would be so proud.
Season 3 of "Dance Moms" debuts Tuesday, Jan. 1, at 9 p.m. ET/PT on Lifetime.