Captains to Rejoin 'Deadliest Catch'
Sig Hansen along with Jonathan and Andy Hillstrand announced they will return to the series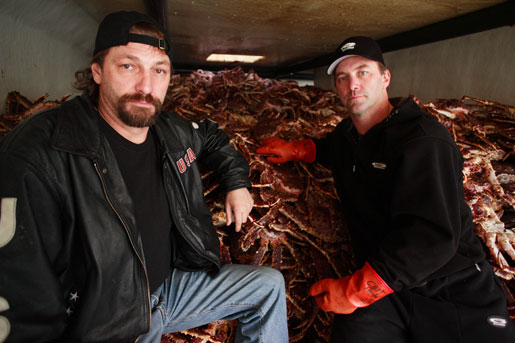 Discovery channel announced today that Captains Sig Hansen and Jonathan and Andy Hillstrand would return for the seventh season of "Dealiest Catch."
"We're happy we worked everything out with Discovery," Hansen, who skippers the Northwestern, said in a statement. "A deal's a deal. We're heading up to Dutch Harbor to start filming the new season of 'Deadliest Catch' and hopefully it will be the best one yet." Hansen exited the series in a show of solidarity for his fellow fisherman after Andy and Johnathan Hillstrand were hit with a breach of contract lawsuit from Discovery after not completing work on a spinoff entiled "Hillstranded."
As part of the settlement, the Hillstrands will complete work on their series. "Everyone worked really hard on putting together 'Hillstranded' and we're looking forward to wrapping that up," the brothers said. "It's something new that we hope people will enjoy."

It was announced previously that the sons of the late Phil Harris, Josh and Jake, would also return for the show's seventh season aboard the Cornelia Marie. There's been no word yet on whether Keith Colburn, who captains The Wizard, will return, but with all of the show's popular skippers returning, Colburn is likely set to return as well.