Report: Ann Romney rejects 'Dancing With the Stars'
Mitt's wife declines after some consideration, no concession speech given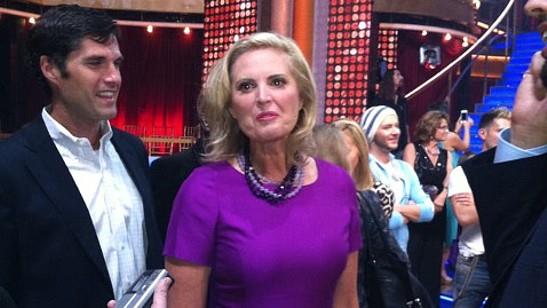 America turned down her husband. Now Ann Romney is repaying the favor. According to TMZ, she has rejected "Dancing With the Stars" after seriously considering competing next season.


"Ann Romney was approached, but she declined," Romney's rep reportedly told TMZ.

Bing: More about 'Dancing With the Stars' | Ann Romney
 
When the 63-year-old wife of former Republican presidential candidate Mitt Romney attended the "DWTS" finale last year, it hatched rumors that she might join the show. And sources told TMZ that Romney was "very interested," but that the two sides couldn't hash out an agreement.
Plus: TV's most exciting mid-season shows | TV's 'It' girls
The Huffington Post is alone in reporting that Romney's decision may be related to Multiple Sclerosis, the disease she's been battling for 14 years.


Are you bummed?


Season 16 of "Dancing With The Stars" premieres Monday, March 18, at 8 p.m. ET/PT on ABC.