Jennel Garcia regrets Demi Lovato's advice
Eliminated 'X Factor' singer disappointed with image and music choices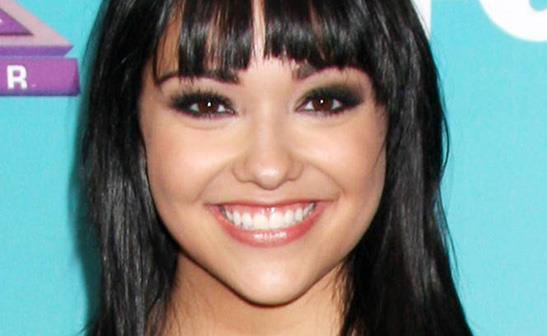 WENN
Booted "X Factor" contestant Jennel Garcia regrets letting her mentor Demi Lovato have final say over image and music choices. The 19-year-old was an early front-runner in the competition, but her journey on the show ended with a shocking elimination on Thursday's results show. Now Garcia has revealed to entertainment site HollywoodLife.com that what viewers saw on TV wasn't what she dreamed her first foray into stardom would be.
Bing: 'The X Factor' | Photos: See the hopefuls
She says, "The makeup, the hair, the heels -- that wasn't necessarily me, and I was letting Demi do what she wanted, and I was going to listen to her no matter what because she's my mentor and I trust her." When it came to the ever important song selection, Garcia was also disappointed in what turned out to be her last performance on the show, singing Tina Turner hit "Proud Mary," which was not her first choice. Garcia explains, "I really put up a fight about singing 'Proud Mar'y because the other song we were working on was 'You Oughta Know' by Alanis Morissette, which is way more me than 'Proud Mary,' but everyone disagreed and said 'Proud Mary' was the one. Clearly it was not, so I was right. I should've stuck up for myself more. I should have given them a piece of my mind, much more than I did, but I didn't because I wanted to be good and cooperative."
Plus: Thanksgiving viewing guide | TV's changing tides
Despite her elimination, the young singer is adamant about continuing her dream to becoming a successful singer. She insists, "My voice is going to be heard. I'm going to fight for what I've worked for my whole life."
"The X Factor" airs Wednesdays and Thursdays at 8 p.m. ET/PT on FOX.