Cowell to Vino Alan: I don't think you would have won
'X Factor' judge offers interesting advice to latest eliminated contestant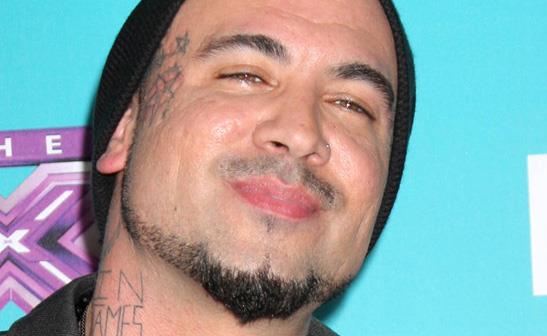 WENN
"X Factor" judge Simon Cowell had interesting comments for eliminated contestant Vino Alan, assuring him he would be successful in the industry yet would never have won the competition. The 40-year-old was left stunned on last Thursday's results show as he was axed from the contest, despite having ranked in third place on the voting leaderboard for the past few weeks.
Bing: 'The X Factor' | Photos: See the hopefuls
In an interview with Yahoo! Music, Alan admits he was surprised that after the sing-off Cowell had chosen 13-year-old Diamond White over him, especially since Alan thought he had a fan in the British music mogul. He asked Cowell about his decision after the show, and Alan explained, "I even asked him, like, 'Dude, I just want to make sure I didn't do something to upset you.' I wanted to know if I was being let go for a different reason. He said, 'No, and you're gonna be a star either way.' But he did say, 'If it helps anything, I don't think you would have won anyway.'"
Plus: Goriest moments of 'The Walking Dead' | TV's most memorable moments of 2012
And while Cowell was right about his hunch that Alan wouldn't win the $5 million recording contract, the Missouri native is still staying positive about the experience and is thankful for the exposure. He adds, "I'm being hit up by people I can't even tell you about yet. It's been the craziest past 12 hours. I would love for (mentor) L.A. (Reid) to see that other people want to snatch me up, and then we can go to work together. There's a ton of things poppin', so I'm grateful I'm not under a thumb now. It's the best of both worlds - let's put it that way."
"The X Factor" airs Wednesdays and Thursdays at 8 p.m. ET/PT on FOX.

Vino is very talented, but simon is right. He wouldn't have won in my opinion either, I don't think he would attract younger audiences. I mean, if demi was any indication, she wasn't jumping up and down over him. And honestly I would have chosen diamond over him anyday. Simon knew that she could be a potential star right away, I think that is why simon picked her over vino. But I wish vino all the best, he will have a successful career!
Are you sure you want to delete this comment?