Help Wanted at 'Pawn Stars'
A great career may be waiting for you if you're an out-of-work NBA pro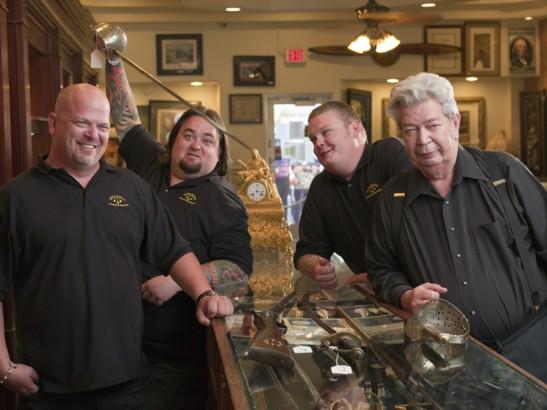 The "Pawn Stars" guys are undertaking a full-court press to aid the nation's unemployed.
If you can't find a job, have trouble making ends meet and play for the NBA, a great career may be waiting for you at the Las Vegas Strip pawn shop popularized by its History reality show.
According to this TMZ report, Gold and Silver Pawn Shop owner Rick Harrison wants a laid-off layupper manning his counter during the ongoing lockout.
Salary is negotiable, but you can be sure it includes television exposure.
Co-star Austin "Chumlee" Russell tells TMZ he's hoping for a Los Angeles Laker, particularly Metta World Peace. If not, however, "I'm hoping some cheerleaders come down for the job!"
Hmm, sounds like a backcourt violation in the making to me.
"Pawn Stars" airs Mondays at 10 p.m. ET/PT on History.